£35k cash boost for West Lindsey arts venue
A West Lindsey arts venue has been awarded a share of the Arts Council England emergency fund.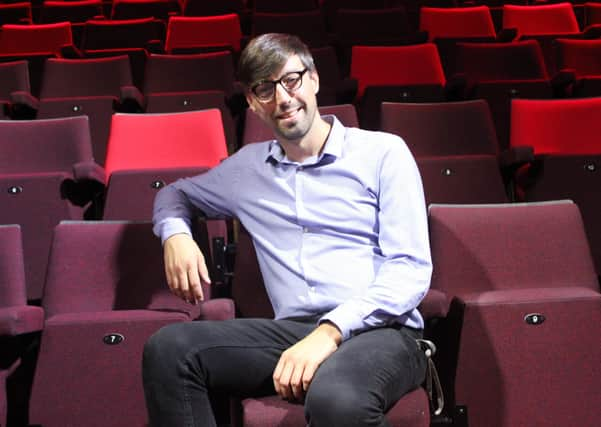 The Trinity Arts Centre in Gainsborough, which is operated by West Lindsey District Council, has been awarded £35,000 from the fund, which is aimed at supporting venues and theatre companies, who are not in receipt of regular portfolio funding from the Arts Council, and have been hit by the impact of the coronavirus.
Two months ago the Council was forced to close the arts centre doors, just like other cultural and entertainment venues, following the Covid-19 pandemic guidelines.
The centre was due to host a number of sell out shows and performances.
Instead, all shows were either cancelled or postponed, and tickets refunded.
In addition, community groups have been unable to use the space to meet up and deliver their workshops and creative sessions.
Coun Jessie Milne, who is a big supporter of Trinity Arts Centre, welcomed the news.
She said: "Closing our arts centre was the right thing to do to make sure we protected our community and NHS.
"Over the last 18 months, our arts centre has gone from strength to strength; we are providing a more diverse events programme and we are seeing more and more sell out shows.
"There has been a tremendous amount of community work the centre has been involved in which now, unfortunately, can't go ahead, such as our partnership with Shooting Fish, who engage young people to write and produce new plays.
"We do not want to forget this work once we are able to open our doors again.
"That is why this emergency grant from the Arts Council's Covid-19 fund will be transformational, as it will help to allow the venue to prepare for new operations post Covid-19."
The centre was formerly the Church of Holy Trinity.
The church became redundant in 1973 and was converted to an arts centre in the early 1980s.
Ordinarily, the centre runs a wide and varied programme on a weekly basis, including films, live music and theatre.
Centre manager, Craig Sanders said: "We are thrilled to be awarded this grant which means that during this period of closure we will be working to support customers, refurbish the building and curate a new programme of public performances to occur when the venue is allowed to reopen.
"We will also begin to formulate an engagement project called 'Creative Communities' ,which will seek to provide a mix of digital and person to person opportunities to increase engagement with the arts and the venue."
To keep up to date with what's happening at the centre, visit www.west-lindsey.gov.uk/trinity-arts-centre or find them on Facebook.