£5.6m Government cash award made to get more Electric Vehicle chargers in Lincolnshire
Lincolnshire has been successful in securing £5.6milion towards installing more electric vehicle charging infrastructure in the county.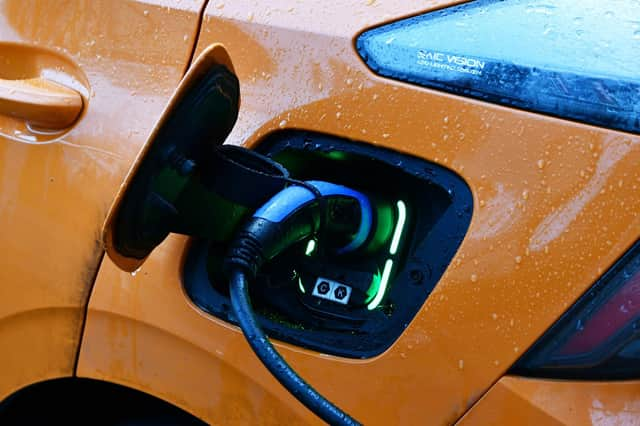 Midlands authorities have come together to create two partnerships across the region to successfully submit a bid for the Government's Local Electric Vehicle Infrastructure (LEVI) Fund.
Lincolnshire County Council has been part of a thirteen-council consortium which has bid for a total £39.3m of funding to get more electric vehicle chargers onto our streets.
The cash has come from the Government's Local Electric Vehicle Infrastructure Fund.
The consortium has been awarded £39.3m, with each local authority allocated an individual amount from that pot. LCC is to receive £5.6m.
In 2022, LCC led a similar bid with Midlands Connect and four other councils to secure a total purse of nearly £1million of funding through the LEVI Fund Pilot - that money is expected to attract an additional £2.8m of private sector investment.
The bids were split into two consortiums, one was led by Nottinghamshire County Council in partnership with Derby City Council, Derbyshire County Council, Nottingham City Council and Staffordshire County Council, while another consortium has been led by Lincolnshire County Council in partnership with Herefordshire County Council, Leicestershire County Council, Rutland County Council, Shropshire Council, Stoke-on-Trent City Council, Telford and Wrekin Council and Warwickshire County Council.
Maria Machancoses, CEO of Midlands Connect, said: "We are delighted the Government has allocated funding over £39.3m for 13 councils across the Midlands. This will really help the region to charge ahead of the pack.
"This is a vital next step in our efforts to improve electric vehicle charging infrastructure across the region ahead of the phase out of sales of new diesel and petrol cars and vans by 2030. This funding will improve the lives of those living in the Midlands, particularly for those who do not have access to off-street parking and may struggle to charge their vehicle otherwise."
Coun Richard Davies, executive member for Highways at LCC added: "As the Highways authority, we are continually keen to make greener choices and we know that many Lincolnshire residents and businesses have already, or are planning to, make the switch to an electric vehicle well ahead of the ban coming in seven years' time.
"This latest bid will further our work to install more charging points in various locations and is another part of our greener journey.
"The success of this bid for funding will have a very positive effect and hopefully encourage further growth in the sector."