Rasen's new mayor is ready to fill 'big footsteps'
Market Rasen has a new mayor and she is ready to help the town grow.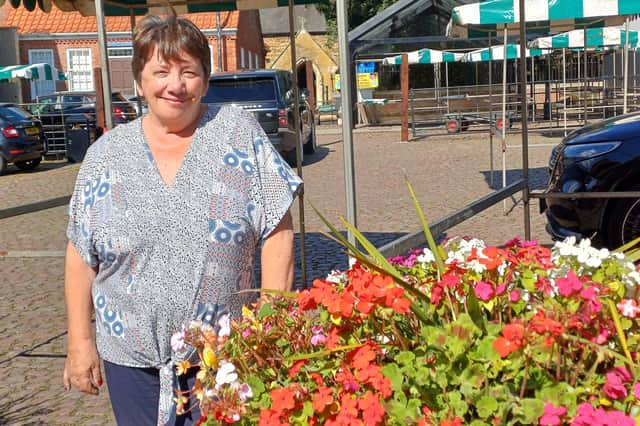 ​Councillor Jo Pilley was elected by her fellow councillors at last week's meeting, after Coun Stephen Bunney, who has served as mayor for the past two years, stepped down.
Coun Pilley, who was elected deputy mayor in May this year, said: "I am very proud to be the Mayor of Market Rasen.
"However, I am more than aware I am filling very big footsteps.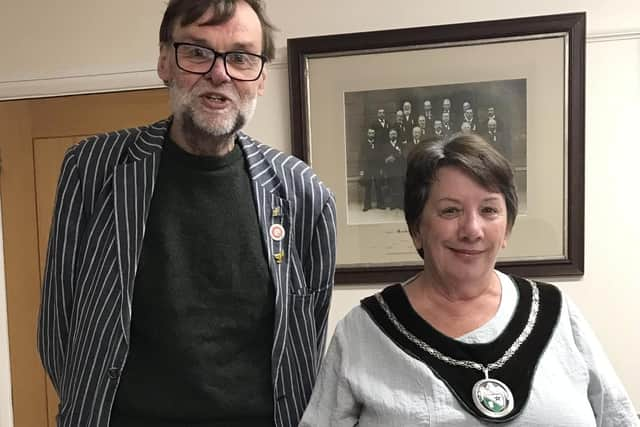 "My aim is to follow on from what Stephen and I have been trying to do over the past couple of years for the town and for the residents."
Coun Pilley moved to the town five and a half years ago and within a year decided to join the council.
She said: "I had an interest in what was going on and wanted to get involved.
"I have a background in local council, having served as a clerk to a large, multi-town, parish council so have an understanding of how things work, so it seemed the logical thing to do."
However, that also means Coun Pilley has an understanding of the limitations of her role.
She added: "We have to work by the rule book.
"There are so many issues and we can't solve everything overnight.
"It is all down to budgets and manpower.
"We know there are a few challenges ahead, as there is in every town.
Taking on the role of deputy mayor is Coun Alison Dales, which makes it the first time the two positions have been held by women at the same time.
One area Coun Pilley is passionate about is increasing footfall in the town, as well as tourism, and has on many occasions manned information stalls at the pop-up markets and other community events.
She said: "When we first moved here, I noticed there was nothing to tell me about the place.
"This is something that needs looking at, maybe a seasonal outlet for a tourism information centre."
Most important of all, Coun Pilley says the council needs to work as a team.
"We have some new councillors who are keen to support the town, so we now need to move forward with what we are trying to do as a council."
Outgoing mayor Coun Bunney is confident in Coun Pilley's abilities.
He said: "Jo will do a very good job for Market Rasen.
"Over the years she has lived here, she has gone out of her way to find out what makes the town tick and what needs to be done to make it a better place.
"With her knowledge of local government I am certain the council is in safe hands."
As well as being a county councillor, Coun Bunney was elected Chairman of West Lindsey earlier this year.
Speaking of his reasons for stepping down, he said: "I was finding the role of Chairman of West Lindsey was clashing and I was not able to represent the town in the way I would like to.
"It is also important to rotate these roles and have new ideas brought to the table.
"However, rest assured, my loyalty will always be with Market Rasen."