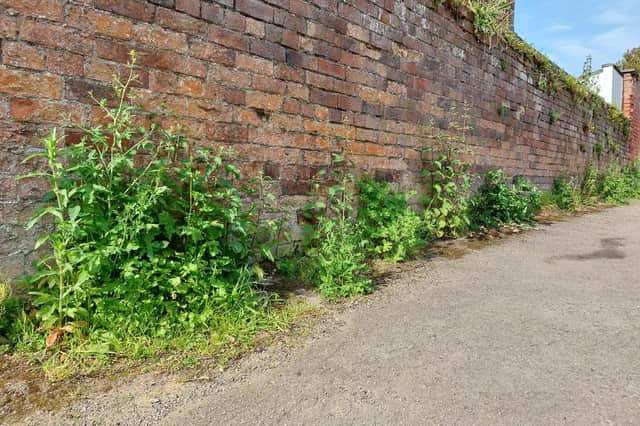 Speaking at the meeting, Union Street resident Paul Lewis questioned why Caistor, Wragby, Louth and Tealby are 'clean and tidy' yet Rasen is 'disgusting.'
Mr Lewis continued: "The town council hasn't got a duty to keep that [streets] clean, I appreciate that. But you should, with due diligence, be checking it and getting in touch with West Lindsey District Council to make sure it gets done on a regular basis."
On a number of occasions, Mr Lewis said he has contacted West Lindsey District Council directly over his concerns, especially over the perennial issue of pigeon droppings in the main street, admitting the street cleansing manager had come out to meet with him and within two weeks, the team had cleaned the area.
"But this isn't the way it should be managed," added Mr Lewis. "Why don't they keep on top of it?"
A spokesman for West Lindsey District Council said: "Street cleansing and litter collections take place regularly across Market Rasen, as they do across the whole of district, as part of a planned maintenance schedule to ensure areas remain clean and tidy.
"Members of the public can report issues relating to litter and street cleaning directly to ourcustomer services team or via our website, where anything fromfly-tipping to overflowing litter bins and spillages can be reported."
Having previously been employed as head of waste for a large district authority in Suffolk and heading up street cleansing overseas, Mr Lewis questioned why the town council couldn't take on street cleaning if the district authority released money to do so.​
Responding to Mr Lewis's comments, Market Rasen mayor Stephen Bunney confirmed an operative is employed for two hours a day in the town at weekends, however he would like to see more.
Coun Bunney said: "I have asked them [West Lindsey] if we can go back to the person who used to do it two times a week, for that to be replaced, but I haven't had a sensible answer.
"I take exactly what you are saying about the cleaning and we do want to speak to them about this."
Coun Neil Taylor said he agreed with Mr Lewis that there needs to be a system of management to keep the town clean.
He added: "The other part of this, of course, is the amount of litter people leave behind.
"People have to take responsibility. This is our town, it isn't somebody else's town. People need to look at not dropping litter.
"But yes, I think you have made a very good point."
As well as litter and street cleanliness, Mr Lewis commented on the growth of weeds, especially in and around Union Street.
An LCC spokesman told the Rasen Mail: "We treat weeds in paved highway areas such as footways twice a year to prevent damage to the fabric of the highway, not for aesthetic reasons.
"Our treatment is by droplet application only to weeds that are present. This happens in order to limit the amount of chemical used.
"The two treatments in Market Rasen are planned for the week commencing June 19 and week commencing September 11.
"Once the weeds die back, around three weeks after application, the district council can be contacted to see if they can sweep them.
"If, after both applications, the weeds are still present and causing structural issues, we do arrange for some manual removal, but this is targeted to areas where it is most needed."