River Slea upgrade projects spawn partnership
A partnership is proposed to be created to push through a number of projects to enhance the River Slea and Slea Navigation for tourism and wildlife.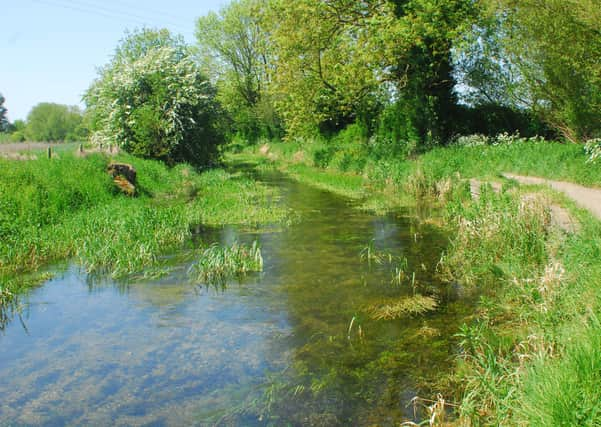 North Kesteven District councillors heard on Wednesday how progress on multi-million pound plans to upgrade the River Slea more attractive have been held up by the pandemic.
In a report to the Communities and Economy Overview and Scrutiny Panel, Economic Development Manager, Alan Gray updated members on three projects running in parallel along the course of the river and canal.
He revealed: "The council is looking to work in partnership with the Slea Navigation Trust to deliver a number of initiatives and potential projects along the route of the Slea Navigation between Sleaford and Haverholme Lock, and potentially onwards to Chapel Hill."
It is proposed that a partnership should be created to carry out these aims and other key interested parties, such as the Environment Agency and Anglian Water will be invited to come onboard.
The council owns the very popular Stepping Out walkers' car park at Haverholme Lock. The lock chamber there is deteriorating and in need of repair and so the council is working with the Slea Navigation Trust on a plan to restore the chamber, resolving safety issues and supporting the Slea Navigation Trust aim of one day bringing the Slea Navigation back into use for leisure boats.
Mr Gray explained: "The plan involves the reinstatement of the bywash in order to take the water flow out of the chamber, followed then by the restoration of the actual chamber using volunteers from the Canals and Rivers Trust and Slea Navigation. This will mean that the cost of making the lock chamber safe to the council is considerably reduced."
This is subject to final approval by the council.
The most important scheme is the Witham/Slea Blue Green Corridor Project, funded by the European Regional Development Fund that will see around £1.24 million spent on access, water course and environmental improvements to habitats along the River Witham in Grantham and the River Slea in Sleaford. Almost £750,000 of the overall costs is met via the ERDF funding, with the remaining coming from North and South Kesteven district councils and the Environment Agency.
It will involve more footpaths created from the edge of town to the A15 bypass, habitat improvement in Lollycocks Field, work in the channel from Castle Causeway to Watergate and softening of the banks from the New Street bridge to Cogglesford Mill.
The three year programme has been delayed by Covid but a revised timetable has been put together, explains Mr Gray. The first scheme to be delivered will be the upgrade of the footpath in Lollycocks Field. This will be followed by the habitat improvements over the next two years.
Mr Gray said: "An important element of all the proposed works will be community engagement with both local schools and the wider community."
He adds: "The long term aims of the project are to allow better access to the river and its environs for people of all ages and abilities and to encourage habitat regeneration and improvements leading to increased numbers of wildlife and plants, both in terms of species and actual numbers and coverage."