Roll up to market stall inviting public's views on neighbourhood plan on future development of Sleaford
Sleaford Town Council is to have a market stall on Friday inviting input from residents on its developing Neighbourhood Plan for the area.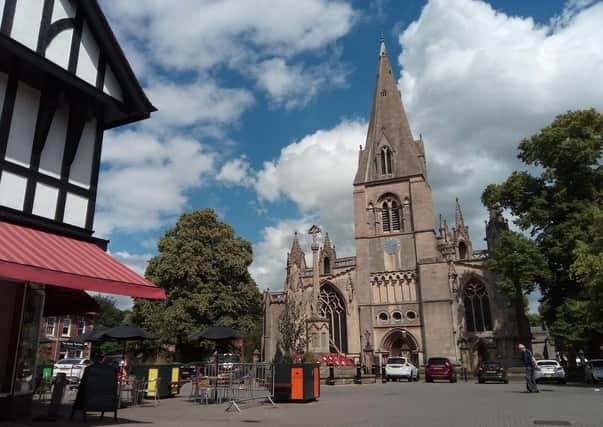 The Town Council has begun the development of a Neighbourhood Plan to improve the town for everyone, by giving local people a real say in how Sleaford develops.
It sets out how you want land to be used for housing, businesses, shops, leisure, and other developments. It will help to protect green spaces and historic features. And it will influence the design of new buildings and houses.
The plan will provide a framework to guide where future development, regeneration, and conservation of the town is wanted and will be permitted over the next 15 years.
Having a Neighbourhood Plan will also bring the town more money from central government.
A working group of councillors and local people has been formed to steer the process of producing the plan.
Due to the coronavirus restrictions, it will not be easy to hold events with the public to get their input. So, the stall in the market from 9am on Friday, as well as a number of days in October and November, will allow members to hear
from people face to face.
Information about how the public can send in their views will also be widely available on posters, banners, and Facebook. Plus, a wide range of town organisations and businesses will be asked to send in their views in writing. Local schools will also be involved so that young people can help shape the future of their town.
The plan will take 12-18 months to complete. Then it becomes a legally binding document that must be taken notice of when an application for building any new development is made to North Kesteven District Council.
Town and District Councillor Robert Oates, the chairman of the working group said: "This is an exciting opportunity for Sleaford to begin to take more control of its future. Despite the restrictions caused by Covid-19 we want to involve as many residents as possible in producing the plan.
"Please give us your views through the website or through our other engagement activities. We also need volunteers to be on a 'People's Panel' email group that will decide what should be in the plan."
Keith Maltby, one of the public members of the Working Group said: "This is a generational opportunity for the people of Sleaford to come together to determine the future shape and direction of our town and its locality. An opportunity to influence all our futures that we should not miss."
If you have any questions, or would like to know how you can feed in your views to the working group, or if you want to help in producing the plan, email: [email protected].