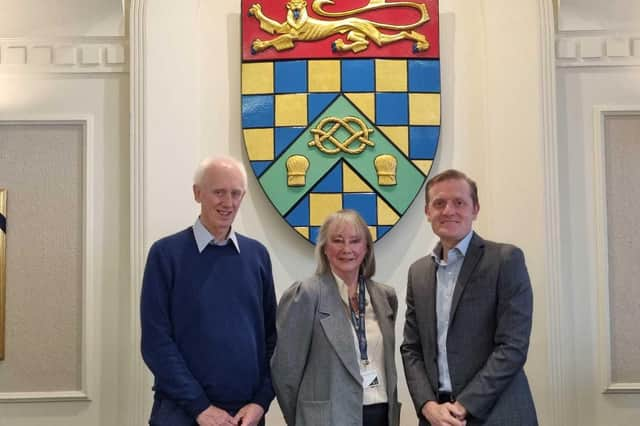 Following dramatic local elections that saw both the Leader and Deputy Leader unseated and Conservatives lose 16 seats, no party had an overall majority.
After more than a week of negotiations between the different groups, Conservatives have formed a coalition with three Independent councillors: Paul Wood, Jane Wood and Penny Milnes.
This deal will put newly-elected Conservative leader Councillor Graham Jeal in charge of the council.
The new leadership will officially assume their positions at the upcoming Annual General Meeting (AGM) on Thursday.
The coalition says it aims to put an end to 'divisive politics' and work as a partnership.
Councillor Graham Jeal stated: "The recent elections resulted in the council being in a state of no overall control, a situation we have not seen for over 20 years.
"The situation requires new thinking and demands that we work together with other councillors who share professionalism and commitment to working with our officers for the benefit of South Kesteven residents.
"We want to bring an end to divisive politics on South Kesteven District Council, recognising that good ideas can come from all areas of the council.
"I am delighted we have concluded this agreement quickly for our residents, and our group look forward to working with Paul and his colleagues."
Viking ward Councillor Paul Wood added: "I am pleased to see this new spirit of partnership with our group.
"The South Kesteven Coalition lays the groundwork for an inclusive administration that can administer South Kesteven responsibly.
"A strong, experienced team is emerging and residents can place their confidence in our ability to lead. I urge other Independents, as well as members from other parties, to join us in providing the district with the much-needed stability it deserves."
Fellow Independent Councillor Ashley Baxter was disappointed with the news, saying South Kesteven voters are clearly "fed up" with Conservatives.
"We are really disappointed that these Independent councillors have chosen to join the Conservatives they ran against in the local elections," he said.
"It was a delicate balance before and now it's even more delicately balanced."