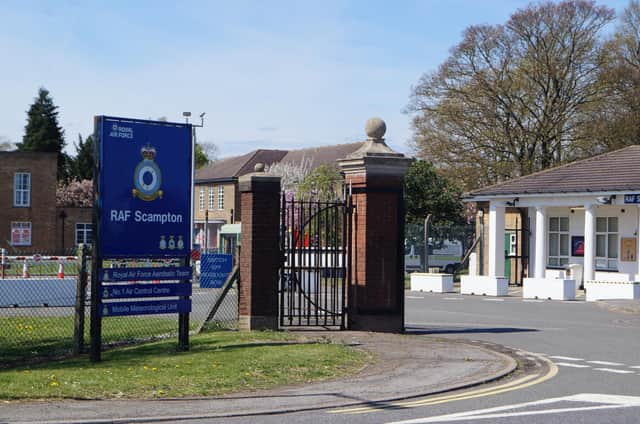 The injunction would have forced the Home Office to wait while a full legal challenge to the plans were heard.
Council officials labelled plans to house up to 2,000 asylum seekers at the historic site of the Dambusters as "perverse" when the case was brought before the High Court yesterday (Thursday).
The local authority wanted the judge to grant an injunction preventing 1,700 asylum seekers from being housed on the site, arguing proposals would breach planning control.
However, the court ultimately ruled in favour of the government.
Gainsborough MP Sir Edward Leigh (Conservative) said: "I've been in the High Court today listening to West Lindsey District Council's barrister give an excellent exposition of why the Home Office's decision to use emergency powers over RAF Scampton is perverse.
Lincoln MP candidate Hamish Falconer (Labour) was also in attendance.
On Twitter, he posted: "In February, officials looked at the site and recommended to the Home Secretary that she stop work on RAF Scampton, notify the local authority, and note the significant challenges to progress and the local development plan. She ignored them.
"Away from the public, the government are arguing that they do not even have to consider the local plan for £300 million: they want to cost Lincoln and Scampton thousands of jobs without any assessment of the damage.
"They claim it's an emergency, but even Tory MPs say that's not true."
West Lindsey District Council will continue with their legal challenge without the injunction.
Last month, Braintree District Council also failed in a High Court bid to prevent similar plans from going ahead at a former military base in Weathersfield.
According to the Home Office, the Scampton plan is to house migrants awaiting processing at the site for up to three years, starting from July.
However, over the last few months residents and local councillors alike have expressed their anger over the situation as it has scuppered a £300 million heritage, tourism and enterprise project that would have created thousands of highly-skilled jobs.
Others have said that the site is simply not suitable for housing anybody and even compared to it a "concentration camp for single men".