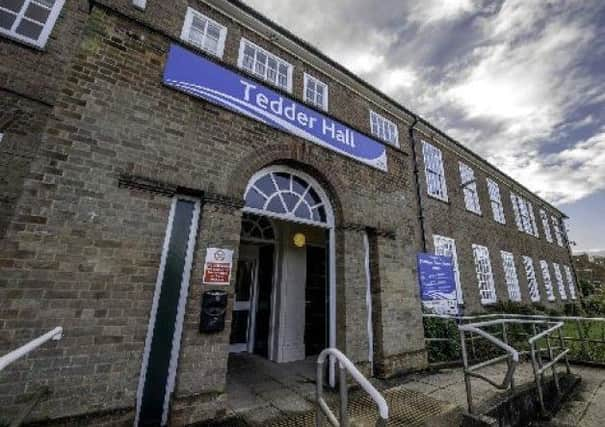 Coun Andrew Leonard, who represents the Louth Priory & St James ward at ELDC, submitted a letter to the Leader, which states: "I read with great fascination in last week's Leader how council leader Craig Leyland has airbrushed out the disgraceful antics of the chief executive, Rob Barlow.
"Yet again we experience the policy of 'let's brush it under the carpet and then the public will forget about it by next week'.
"The only problem is that all the female staff working at ELDC and now Boston Council won't be able to erase this from their memories. As the newly appointed head of the staff at both councils, I can't imagine any of the ladies within those teams rushing forward if they need some support within their workplace.
"Whilst his misdemeanour was some years ago it was nevertheless whilst he held the position of Section 151 Officer at Tedder Hall which required his input on overseeing governance and policy at the council whilst collecting a wage in excess of £80,000 per year.
"On the matter of policy, perhaps he needs to read ELDC's own constitution guidance on working with the public, where he will find a paragraph on 'personal standards of behaviours'. There is also a 'dignity at work' policy to read as well.
"He now collects £115,000, but still did not deem it necessary to remove the offending comments from his Facebook page until he was forced into action.
"What also alarms me is that he is continually defended by the leader of the council, Councillor Leyland.
"Mr Leyland's government minister Robert Jenrick said 'we must ensure that women are safe and feel comfortable at all times'.
"As a district councillor, I have written to the monitoring officer, Ms Michelle Sacks, about this matter and my concerns, which required her, under the ELDC constitution, to respond within 24 hours.
"I wrote that email on the 27th of July, without a reply, which leaves me no alternative other than to write a formal complaint about the handling of the whole matter to the ombudsman to get this matter sorted out transparently."
When approached by this newspaper, an ELDC spokesman responded on Tuesday: "I can confirm that Michelle [Sacks] has not yet responded to Councillor Leonard but will be doing so this week."