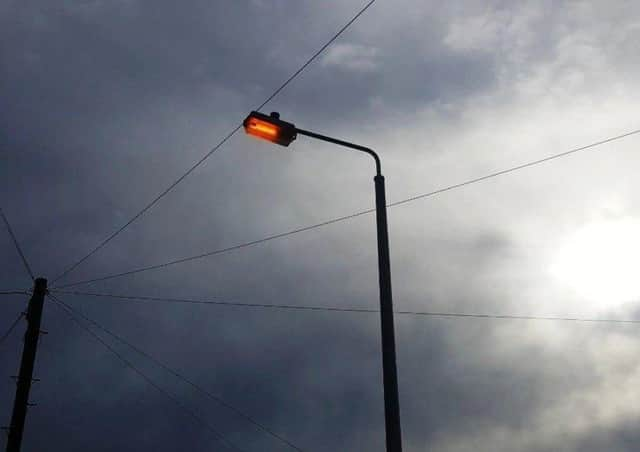 The Crime Severity Score has risen from 13.4 in 2018/19 to 14 in 2019/20. Meanwhile, there were 82 offences per 1,000 people in the district in 2019/20, an increase from 75 offences per 1,000 people in 2018/19.
Back in 2010/11, the Crime Severity Score was just 7.9, with 66 offences per 1,000 people.
According to Labour councillors representing our area, a recent spate of break-ins in the Trinity ward, in Louth, has "highlighted the problems caused by both a reduction in police numbers locally, and the early switch off of street lighting in residential streets".
The councillors added that this is continuing to cause issues as it is more difficult to identify criminals in the dark.
Councillor Lynne Cooney, town councillor for Trinity ward, said: "It was obvious this would happen when the lights were switched off and police numbers were cut.
"People shouldn't have to put up with feeling unsafe on their own streets and in their own homes."
Councillor Ros Jackson, district councillor for the Trinity ward, added: "The issue of street lighting hasn't gone away.
"Residents' lives are being made a misery due to this rise in crime. Our communities need to be made safe again.
"Labour opposed the switch-off of street lighting at 11pm, when the county council voted to reduce it in 2016.
"Lighting should be restored where local communities want it and where local crime statistics and resident safety issues justify its reinstatement."
In response to the claims, Councillor Richard Davies, executive member for Highways at Lincolnshire County Council, said: "Two years after making the switch to part-night lighting in 2016 – saving local taxpayers over £1.7m a year and drastically reducing our impact on the environment – the police produced an independent report which found that there was no link between the introduction of part-night lighting and changes in night-time crime levels.
"Of course, if Lincolnshire Police or the Lincolnshire Community Safety Partnership raised issues with us about increases in crime as a direct result of part-night lighting, we would work with them to address these.
"In East Lindsey, the county council operates 13,000 streetlights, of which around 4,000 operate throughout the night.
"Those that are part-night lights, do not operate only between midnight and 6am.
"If they believe it is appropriate, district, town and parish councils – including the East Lindsey District Council – can apply for street lights to be converted to all night lighting for a one-off payment."
Lincolnshire Police, and the Lincolnshire Police and Crime Commissioner were approached for comment, but neither had responded at the time of going to press.
• Go online to www.ons.gov.uk/peoplepopulationandcommunity/crimeandjustice for more information about the Crime Severity Score.