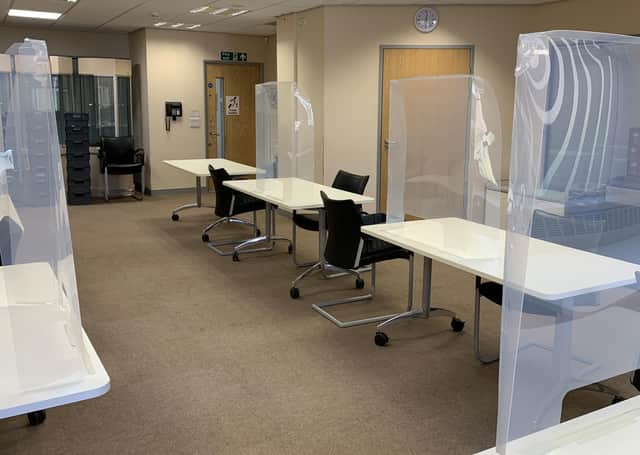 It will be a very different situation when residents vote on May 6. The county's polling stations will have hand sanitiser on arrival, voters will be asked to wear face coverings and social distance, while staff and volunteers will be situated behind plastic screens for protection.
People will be asked to bring their own pens where possible, although some will be available, and a 'one-in, one-out' system will be used.
Council bosses, however, have said there will not be any detrimental impact over the changes.
Graham Watts, elections manager at City of Lincoln Council, said the changes were no different to the kinds of things you'd find in a supermarket currently.
"I'm very confident that it'll be an efficient visit to the polling station and we can get people through as we would normally relatively quickly," he said.
The significant investment required for the preparations will be funded, once tallied, by central government grant funding.
• The registration deadline for the May 6 local elections has now passed, but visit www.gov.uk/register-to-vote to register to vote in future elections.
• Applications to vote by proxy must be received by 5pm on Tuesday (April 27). Visit your local authority's website for further information.