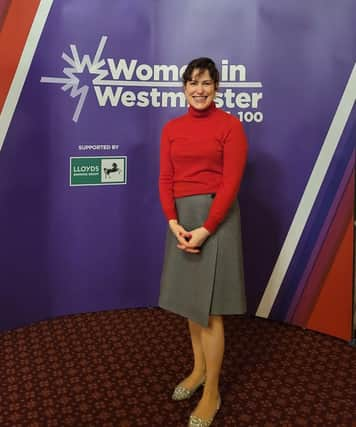 Ms Atkins, Financial Secretary to the Treasury, was named in The House magazine's 100 Women in Westminster list for 2023.
In her citation by The House, it describes Victoria's "helping to deliver justice" being a common thread in her career, and cited her "reputation in Westminster as a "highly capable and confident minister":
"From prosecuting serious criminals in the High Court to serving in the Home Office and campaigning for victims' rights, her steely determination and sense of fairness have been a unifying theme," the statement said.
"Atkins has politics in her blood – her father, Sir Robert Atkins, was a former Tory minister and Chief Whip. However, her motivation to enter politics came not from her family, but through her work as a barrister in London following her studies in Cambridge."
Atkins' desire to want to modernize the justice system, the statement said, when she met a 12-year-old boy during her career as a barrister and and realising with "depressing certainty" that a criminal conviction would severely affect his life chances, and it was that desire to achieve change that propelled Atkins into the world of politics.
The citation praised Atkins's ministerial positions, from panning safeguarding, Afghan resettlement, and prisons and probation.
"She has also been a committee and consistent advocate for the needs of rural areas like the one she represents," the statement continued, "What Atkins has demonstrated is throughout her career is a deeply felt passion for social justice, aligned with traditional Conservative values.
"She entered politics to change things for the better – that desire to deliver real improvements to people's lives is something that continues to drive her forward."
Ms Atkins said of her recognition: "I feel very honoured to have been recognised for my work both in government and in standing up for our rural communities.
"It is important to me that the issues that affect us here in Louth & Horncastle are raised at a national level and given the attention they deserve.
"If anyone in our local community has an issue they would like me to take to Westminster, please do get in touch."