Ahead of a winter predicted to be wetter and more prone to flood risk, George Eustice said he had been happy to hold a whole-Yorkshire summit but now felt it was better to concentrate on the unique problems in each area.
And speaking to The Yorkshire Post, he said: "You have to design your policy around the water catchment, since it's the hydrology of that water catchment and river system that actually drives effects through multiple communities, and sometimes that crosses county or regional boundaries."
Mr Eustice has previously been criticised by this newspaper for promising to hold a flooding summit for the whole of Yorkshire, but not delivering.
But he said: "My understanding was that the original suggestion of a summit came particularly in the context of South Yorkshire and some of the particular issues that have been around the River Don, the difficulty is Yorkshire is a vast area, with many, many communities affected by several different water systems."
Instead, he said he wanted to focus in the new year on water catchments - an area of land through which water drains into a river, lake, or even underground water supplies - "rather than trying to have a very huge meeting with lots of different people where perhaps we don't really get to grips with the detail".
"So it might make more sense rather than having a whole Yorkshire summit to have one focusing on the River Aire, for instance, and some of the challenges that come around that," he said.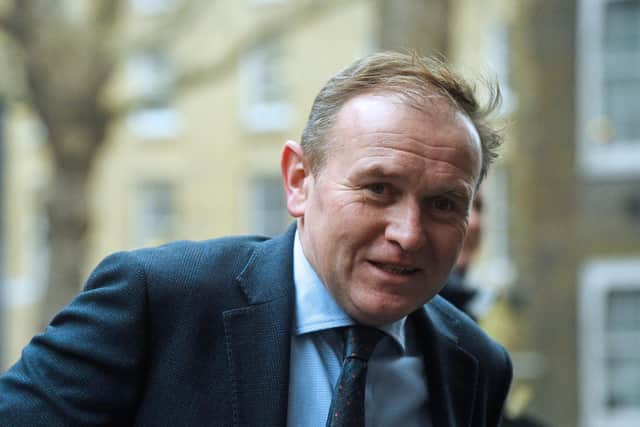 Mr Eustice said there had already been nearly £500m pumped into Yorkshire in flooding funding, with a number of projects under way.
However he said: "It's always going to be the case that while we spent a lot of money, while we've protected those extra 66,000 homes, that is cold comfort for those who still find themselves flooded.
"So the second key thing that we are planning to change is an important change to the funding formula, where we will look at the frequency of flooding, not just the overall flood risk and the number of homes protected.
"Because I think there is something very real here that if you're in a community and find yourself flooded, almost year after year, it is incredibly soul destroying and demoralising that you go to your insurance company, you get your home put back together, you repair the damage, only to have it all happen again the following year.
"And so we've got to recognise the frequency of flooding, where you have repeated flooding events occurring, that has to have a stronger bearing on the formula than it has to date."
The Environment Secretary said he was keen to visit Yorkshire in person to kick off the mooted roundtable discussions.
He said already MPs such as Shipley's Philip Davies had been lobbying him to look in detail at their areas, and communities which had previously been overlooked.
"I really want us to try to pick up on some of these frequently affected communities that under the previous funding formula did not always get the support that I think they should have," Mr Eustice said.
Labour has called for a flooding taskforce, and said ministers must ensure families who may be forced to evacuate are kept safe from the coronavirus.