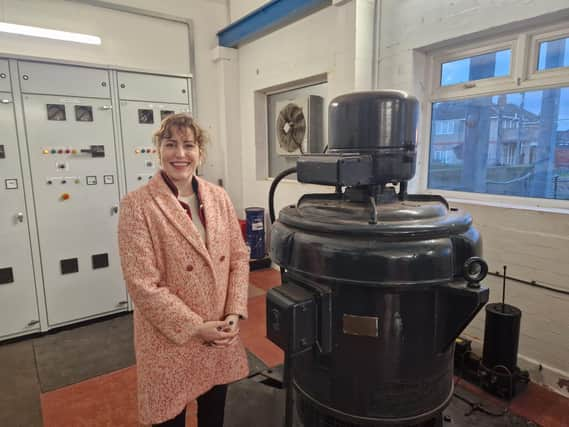 A total of £927,373 in funding has been allocated to East Lindsey District Council to support with the cost of Internal Drainage Board (IDB) levies.
Victoria Atkins, the local Member of Parliament for Louth & Horncastle, along with other Lincolnshire MPs, local council leaders from the South & East Lincolnshire Councils Partnership and local Drainage Boards, have been campaigning for further funding to support local authorities with the increase in IDB levies due to unprecedented energy cost rises.
After meeting with Minister for Local Government, Lee Rowley MP, to explain the challenges being experienced by drainage boards, a one-off £3 million grant was announced by the Department for Levelling Up, Housing and Communities to be shared between 15 local authorities, with almost a third of the total coming into East Lindsey.
Elsewhere, Boston is set to receive £318,890, North Kesteven is to receive £143,975, and £64,082 has been allocated to West Lindsey.
Ms Atkins MP said: "Funding our local drainage boards is absolutely vital when it comes to protecting our businesses, homes and agriculture from the risk of flooding.
"I'm pleased that our campaign has been successful and that the government have acknowledged the exceptional pressure that East Lindsey District Council have been under this year to meet the unprecedented rise in energy costs associated with funding Internal Drainage Boards.
"​​​​​​​I was delighted to be able to visit the Lindsey Marsh Drainage Board in Trusthorpe earlier this year to see for myself the important work they do in safeguarding the area by managing water levels and reducing the local flood risk.
"This funding is great news for Council Tax payers in East Lindsey and a testament to the great work that the leadership of ELDC have undertaken to make this case to the government."