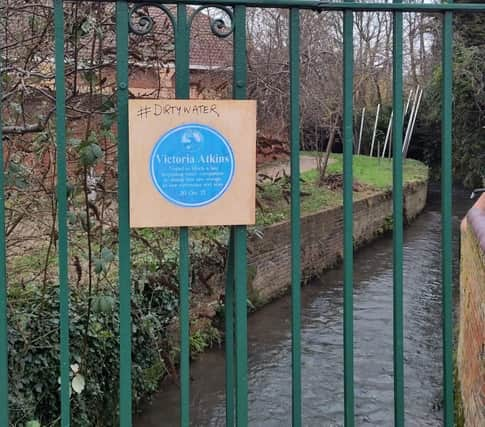 Members of Grimsby & Louth's Extinction Rebellion, unveiled the blue plaques on the River Lud and Louth Canal as part of a national day of action across the UK on Monday.
The plaques have made allegations against Louth & Horncastle MP Victoria Atkins, who voted along with 264 other MPs to block Section 141A of the Lords' Amendment 45 on storm overflows to place a new duty on sewerage undertakers to reduce the harm caused by discharges of untreated sewage in October 2021.
National World reported that the proposal from the Lords for the Environment Bill would have placed legal duties on the companies to reduce discharges, but it was defeated by 265 MPs' votes to 202, despite 22 Conservative MPs rebelling and voting against the Government.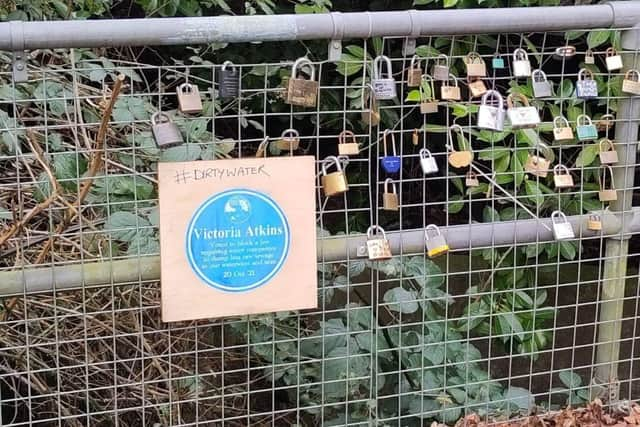 Rosemary Robinson, spokesperson for Extinction Rebellion Lincolnshire, said: "We've watched in horror as our rivers and seas have become open sewers since October 2021, when the government voted down a proposal to stop water companies pumping waste directly into our rivers and seas.
"They justified this by claiming that the proposal was too expensive. These plaques shine a light on the government's failure to protect our waterways, the natural world, and all of us."
A compromise in the Environment Bill to ensure water companies secure a reduction in the adverse impacts of discharges from storm overflows was passed on October 26, 2021.
Responding to the latest actions of Grimsby & Louth's Extinction Rebellion, Ms Atkins said that "no Government has done more to tackle the issue of storm overflow discharges", and that Section 141A was rejected because it had "no plan for delivery, and it did not contain a workable enforcement mechanism for the new duty it sought to create"."This Conservative Government is committed to leaving our environment in a better state than we found it," she said, "Only today, are we building on our work by publishing an ambitious five-year delivery plan to improve our air, water and land.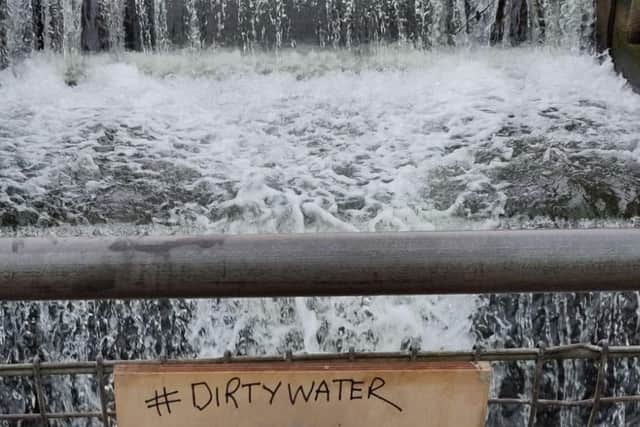 "On storm overflows, their use is completely unacceptable. If we could, we would stop their use tomorrow but this would lead to sewage backing up into people's homes and higher bills for customers.
"We have actively introduced measures to reduce the use of storm overflows and have necessitated water companies to deliver their largest ever environmental infrastructure investment - £56 billion capital investment over 25 years.
"It is the Conservative Government that has ramped up the monitoring of storm overflows with 100 per cent being monitored by the end of this year and we are increasing the fines for water companies who seriously breach rules 1,000-fold, from £250,000 to up to £250 million.
"On November 8, 2021, they voted for an amendment to the Environment Bill that placed a clear and direct legal duty on water companies to deliver improvements."