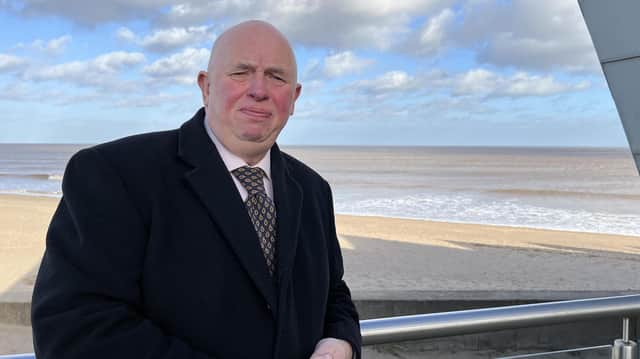 Councillor Colin Davie, Lincolnshire County Council's executive portfolio holder for environment and economy, said he remained "proud" of the decision the British people in the 2016 referendum.
Today (Wednesday) marks the third anniversary of the UK's departure from the European Union and a number of reports nationally have criticised the UK's economy with dips in trade, increases in import costs, and stalling investment in the UK.
A survey by pollster UnHerd Britain earlier this week found that many UK constituencies now think Britain was wrong to leave the EU, with only Boston and Skegness not showing regret over the decision.
Councillor Davie told Local Democracy Reporters: "As far as I'm concerned, government has a responsibility to deliver the wishes of British people, and that is to deliver the Brexit they voted for.
"For me, that means control of our borders, control of immigration policy, control of our economy.
"I don't think government has fulfilled its full commitment in terms of what Brexit should be.
"I don't regret what the British people did. I think the opportunities of the future are still huge and enormous and I think if we deliver what the British people wanted, they will see the benefits long term."
Councillor Davie believed the data did not properly consider the impacts of COVID lockdowns or the Ukraine war.
In his view the economy was "moving pretty well" with "many vacancies".
"We've got a shortage of workers and skilled workers in particular so we need to be investing in the talent of the British people and that's what I'm going to continue to say to my friends in government – invest in us, invest in this place, invest in the British people and the benefit for Brexit will be multiplied fivefold," he said.
Councillor Davie continued to believe Brexit would be achieved: "The British people will not ever go back on what they voted, and no political party is going to be brave enough to try and take us back where we came from.
"There is no British government brave enough to ignore the mandate of the British people," he added.