Charity Gingerbread, which supports single parent families, says children who could be lifted out of poverty by the financial help are being failed.
A separated parent can be forced to provide child maintenance through a collect and pay service if they cannot arrange payments with their former partner.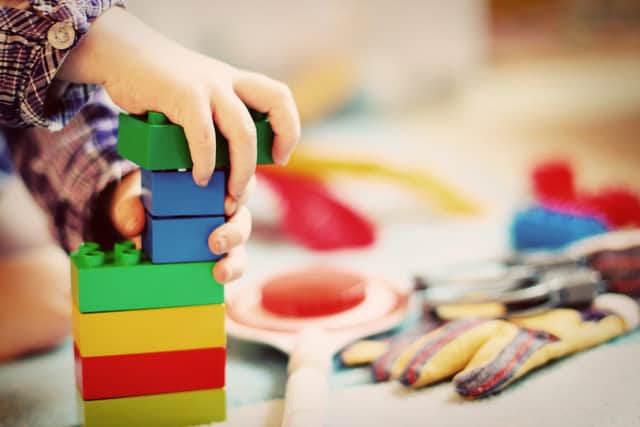 But DWP data shows parents in West Lindsey failed to pay into such schemes on 131 occasions between January and March.
That was 45 per cent of collect and pay arrangements – just above the average of 44 per cent across Great Britain over the period.
The figures include 'arrears only cases' for which no ongoing child maintenance was due in the three months.
Joe Richardson, research and policy officer at Gingerbread, said the national figure was 'evidence of a government service continuing to fail the children it is supposed to protect'.
He said: "We expect the next set of figures to show that arrears have skyrocketed when they include the full effect of the DWP's decision to not investigate any reductions to child maintenance payments made by a non-resident parent due to the pandemic.
"Research has shown that for those who are owed maintenance and are living in poverty, being paid the child maintenance they are due would lift around 60 per cent of them out of the poverty trap.
"Child poverty is unacceptable in any circumstances, but even more so when a government department has the powers to prevent it."
The scheme, which is run by the Child Maintenance Service (CMS) is meant to help with the everyday living costs of looking after children.
Some mums and dads are able to agree on payments privately.
When this is not possible, one of them can apply to the CMS, which will say how much cash should be handed over.
This can then be done through a direct pay service – 550 of these were in place in West Lindsey between January and March.
If a sum still cannot be agreed, or if someone does not keep up with payments, the CMS can switch to collect and pay.
The CMS is supposed to take money directly from someone's earnings or their bank account if they try to avoid payment, and can eventually take them to court.
​Across Great Britain, parents failed to put cash into around 83,600 Collect and Pay arrangements between January and March.
A total of £354 million in child maintenance was owed by the end of March.
A DWP spokesman said: "Parents using this time as an excuse to avoid paying what they owe are denying their children the best start in life.
"We will consider appropriate enforcement action on a case by case basis for any parent who is found to be abusing the system.
"We have introduced tough child maintenance powers to help ensure children receive the financial support they deserve, with 70 per cent of child maintenance due in the collect and pay service successfully collected in the three months to March – up from 50 per cent in 2016."
The DWP added it had redeployed staff to the 'front line' to deal with demand for universal credit.