Praise for Rasen area flood response
Generous public spiritedness in the wake of Storm Babet has been praised by a Rasen area councillor.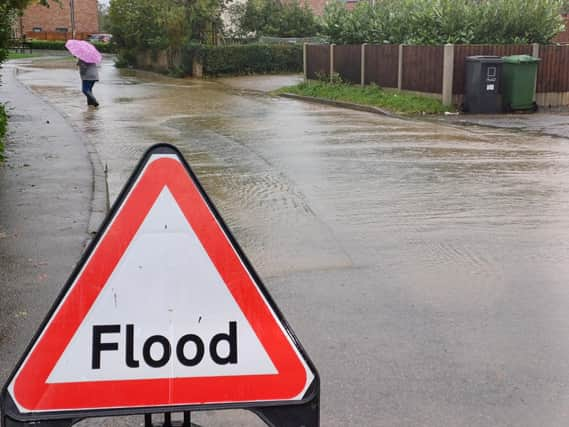 Excessive rain on Friday saw flooding on a number of roads, making some impassable.
It is estimated around 20 homes experienced water entering their properties, but the number with water in their gardens and out houses – registered as near misses – more than doubles that number.
District and county councillor for Rasen Stephen Bunney headed up the community response to the situation, which saw the new 'emergency plan' put into action for the first time.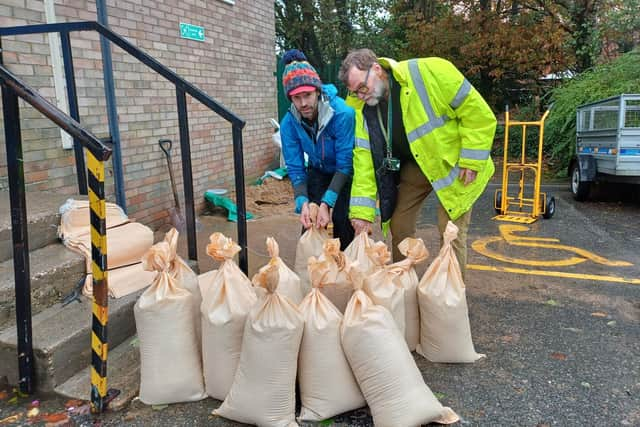 Coun Bunney said: "There were a few inevitable teething difficulties but the structure and resources certainly led to a smooth, successful coordinated response.
"Social media and other media shout outs gathered a significant team of volunteers to the Festival Hall, where they filled sand bags, distributed sand bags and other equipment and checked on road conditions.
"The volunteers came from all of the three participating communities, Market Rasen, Middle Rasen and North Willingham – a true community response.
"The generous public spiritedness and support continued through Friday night as properties became at risk of flooding from the River Rase and Brimmer Beck. It was good to see."
Coun Bunney also praised the "tremendous support" given by West Lindsey District Council from 6am to late on Friday, working alongside the Rasen team.
The flooding occurred in three waves.
In the early hours of Friday morning, there was surface water flooding which mainly hit Middle Rasen.
As the rain persisted, by Friday lunchtime, there was surface water flooding in Market Rasen's Dear Street area, with some gardens badly affected.
Friday evening saw more flooding as the river rose to bank full and beyond, hitting the riverside areas – Anglian Way, Lime Walk, the Mill Complex etc, as well as properties in Middle Rasen by the river bridges.
Coun Bunney said: "To my knowledge, two households were evacuated because of the flooding, including a family who have been flooded out on at least two previous occasions."
He continued: "West Lindsey District Council undertook clerical work, feeding in information on the countywide and nationwide situation, as well as providing extra resources where needed.
"It was a comfort to know that they were there and ready to respond to any requests for help - especially as Lincolnshire Fire and Rescue, Police and Highways were concentrating their efforts elsewhere."
Coun Bunney added: "I would like to pay tribute and give my thanks to the whole community and West Lindsey District Council for their response to these latest flooding incidents in the area.
"Without the support of all the residents, the teams would not be able to work as efficiently as they did.