£15m for A&Es serving Lincolnshire
Hospitals across Greater Lincolnshire are set to get £15 million to upgrade their accident and emergency departments.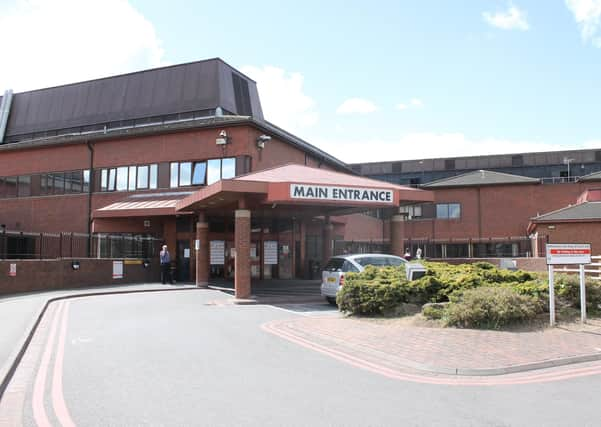 The money is part of a national £150 million government pot aiming to reduce overcrowding and improve infection control ahead of winter.
Government bosses have confirmed ULHT will receive £7 million for Lincoln County Hospital A&E, for a "new build and urgent care enhancements"
Bosses said the build will include:
* A new purpose-built Urgent Treatment Centre, incorporating a new entrance into the Emergency Department
* A new waiting room, providing more space to allow for social distancing
* Additional clinical spaces where patients will be seen and treated
* A new 12-bed priority assessment unit and a new resuscitation area with twice as many cubicles for the sickest patients
* A new paediatrics area with its own dedicated waiting room, treatment cubicles and a sensory area
* Additional treatment rooms for mental health patients.
* A new sensory room for dementia patients
* A new ambulance bay created outside the front of the department with entrances directly into the resuscitation and majors areas of the department
* Additional clinical space, meaning that the emergency department will be able to accept patients from ambulance crews with improved speed and safety
United Lincolnshire Hospitals NHS Trust Chief Operating Officer, Simon Evans said: "We are continuously working to improve our busy emergency departments and this investment will allow us to make changes we've not previously been able to, in turn relieving pressure across our hospital site.
"These developments will help us to see and treat patients more quickly and ensure that everyone is getting the right level of care that they require."
Meanwhile Northern Lincolnshire and Goole Hospitals will receive £4 million each for the Diana Princess of Wales Hospital in Grimsby, and the Scunthorpe General Hospital.
The Grimsby facility will see an urgent care hub created which will bring together an expanded emergency department an a priority admission area.
Scunthorpe's money will go towards upgrading the mental health assessment room as well as ensuring there is sufficient waiting area space, suitable single rooms and social distancing measures, and an appropriate area for assessment and admission in the emergency department.
Announcing the funding, health secretary Matt Hancock said: "Hospitals around the country will be able to expand and upgrade to ensure they can continue safely treating patients in the coming months.
"During the peak of the pandemic we saw millions of people using NHS 111 to get the best possible advice on Covid-19, and other urgent NHS services.
"These pilots will build on this and test whether we can deliver quicker access to the right care, provide a better service for the public and ensure our dedicated NHS staff aren't overwhelmed."
Elsewhere, a new trial has also been announced which will see people booking appointments to attend A&E by calling NHS 111.
The aim will be to reduce pressure on A&E and see those who book through 111 seen faster than those who turn up without an appointment.