Storm Babet: Animal park in Lincolnshire responds to severe weather to ensure safety of its animals
Staff at the wildlife park say they are "battening down the hatches" due to the severe weather today (Friday).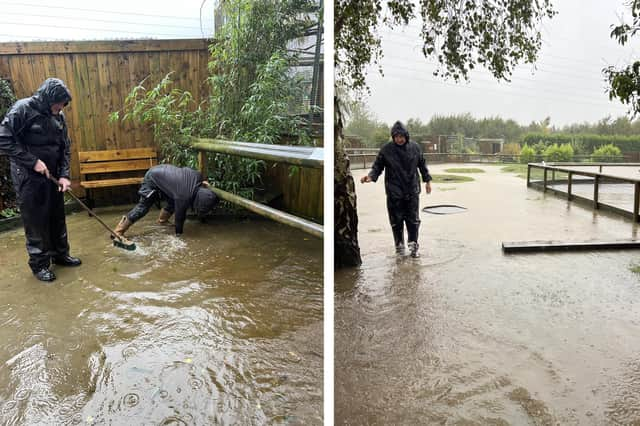 Lincolnshire Wildlife Park says it already has rainwater up to five inches deep in some areas, so is taking action now to safeguard its animals.
A park spokesperson said: "Lincolnshire Wildlife Park is taking proactive measures to ensure the safety and well-being of its beloved animal residents in the face of severe weather conditions.
"The recent storm Babet, which has brought about flooding concerns across the country, has prompted the dedicated team at the park to swing into action.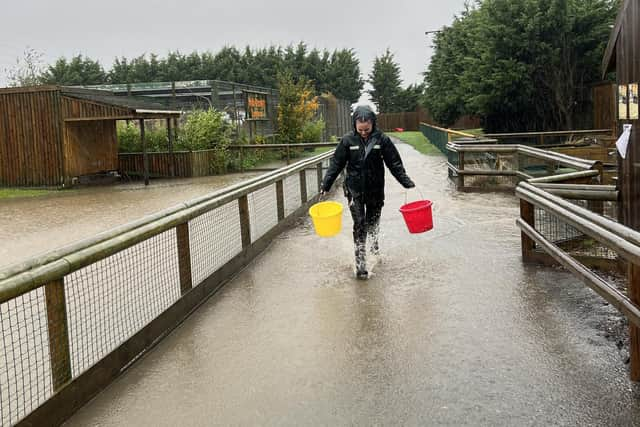 "The keepers are working tirelessly to secure and protect all the animals, providing them with the utmost care and attention during this challenging time."
Previous experiences in 2017 served as a stark reminder of the potential impact of flooding on the sanctuary - as that year the park found itself submerged under up to 15 inches of water in some areas.
"This recent storm has raised concerns of a similar nature and has reached over five inches in places already," the spokesperson went on. "But the park and the team is prepared and committed to safeguarding the lives and habitats of the animals who call this sanctuary their home.
Park CEO Steve Nicholls commented: "Our top priority is the safety and well-being of our animals. We have learned from the past and are taking every necessary precaution to ensure they are protected during this storm."
The spokesperson added: "The park's dedicated staff are working diligently to batten down the hatches, securing enclosures, clearing drains and providing additional warmth to ensure the animals remain comfortable and safe throughout the storm's duration.
"The expert team is closely monitoring the situation and are at hand ready to respond to any emerging challenges over the next 24 hours."
The park has confirmed it is still open, although certain areas badly affected by flooding have been temporarily closed off to the public.