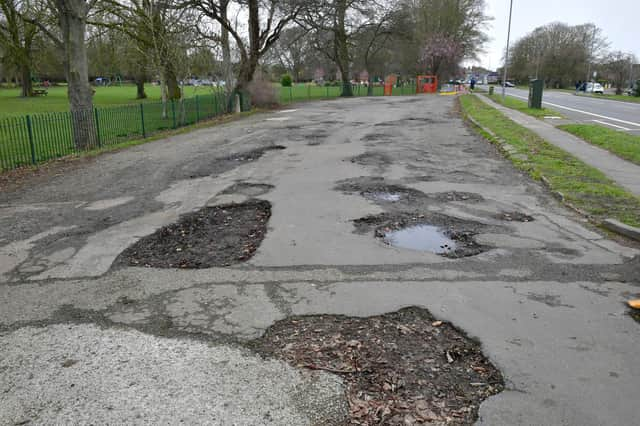 The layby on Boston Road had been regularly used by people to park and visit the recreation ground, as well as some parking and walking into town.
However, in the last few years the surface has become so rutted and potholed that Sleaford Town Council, which runs the park, took the decision to close it off.
In a statement from the town council, it has said work is now due to commence next week to fix the broken up surface.
A spokesperson said: "The layby which falls under the maintenance responsibility of the County Council is badly potholed and needs repairing, as it is an access area to the Boston Road Recreation Ground and we also have the Coronation celebrations at the Recreation Ground in May.
"The Town Council sought quotes for the work and the quotes received were discussed by Full Council.
"The work was given to a local company at a cost of £22,308.82 + VAT."
She added: "The work will commence on March 20 and will take approximately one week, weather depending."
She said the Town Council have not made any decisions yet about the use of the layby beyond getting it resurfaced and safe for people to park there. No decision has been made about whether the council will charge people to park.
Past proposals by the council suggested absorbing the layby into the recreation ground.