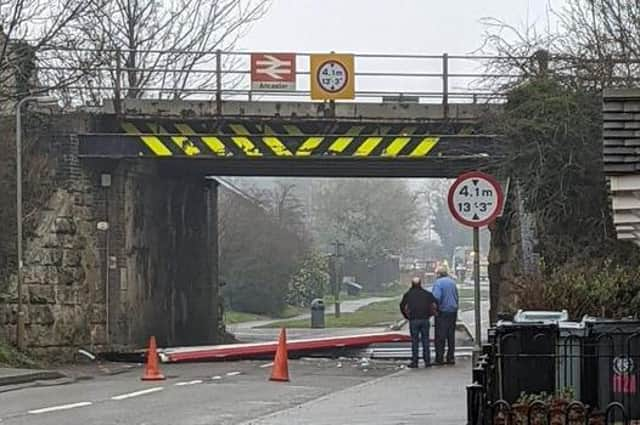 According to Lincolnshire Police, who attended the incident, it happened just after 9am when a double decker bus got stuck at the railway bridge on Ermine Street.
There were no reports of injuries as no-one had been on the top deck at the time.
Laura Fisher was on the scene when it happened and said: "Other than the driver, the bus appeared to be empty."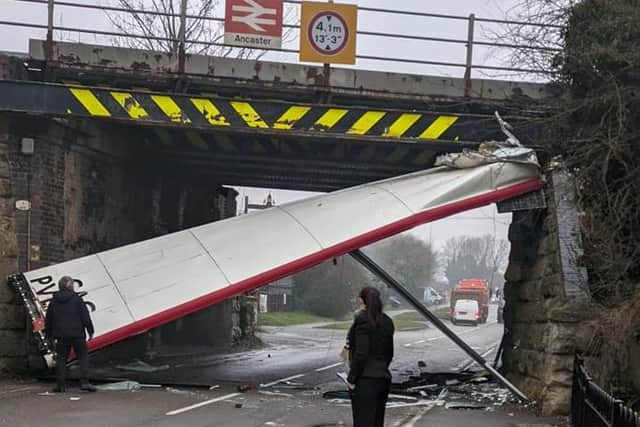 The road was blocked while the debris from the roof was removed but recovery teams were said to be quickly on hand to clear debris before midday and reopen the road after a check of the bridge by Network Rail engineers to inspect the safety of the bridge for trains to pass over.
A spokesman for East Midlands Railway commented: "The trains were temporarily halted for around 20 minutes while the bridge was inspected. Minor damage found – the line has now reopened."