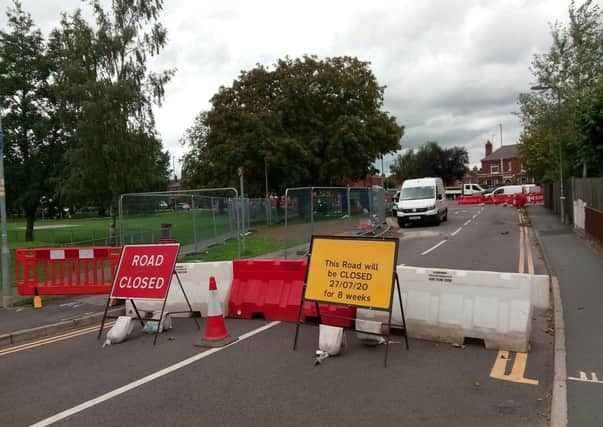 Woodville Road has been closed at its junction with Sleaford Road for signal works since the end of July (see more here) and is not due to re-open until September 11.
Traffic is currently being diverted along Broadfield Lane; however, overnight from September 2 to 3, Network Rail is planning to close Broadfield Lane to carry out level crossing works.
With Broadfield Lane being the only other way out of that part of town, hundreds of residents would be left stranded for the night by this second closure – there would be a way in through the narrow, one-way Frampton Place, but not a way out, creating, if nothing else, a potentially serious obstacle for the emergency services.
In response, the authority said it would be re-opening Woodville Road on the night.
A spokesman explained that the Woodville Road and Broadfield Lane projects were never meant to overlap, that originally the traffic light improvements were due to finish on Friday, August 28; however, just prior to the start of the start of the scheme, additional works were identified, extending the road closure into September. It was at this point, the spokesman said, that it was decided to re-open Woodville Road on the night of the works.
Woodville Road will also be re-opened overnight on August 31 into September 1 when Network Rail is due to carry out work on the Sleaford Road level crossing.
On both nights, the current signage for the Woodville Road closure will be removed, to be replaced by signage from Network Rail showing Sleaford Road or Broadfield Lane is closed and a diversion as appropriate, the spokesman added.