Driver smashes into scaffolding during Sleaford Remembrance Sunday service
Medics on duty for Sleaford's Remembrance Sunday parade and service had to leap into action this morning after a driver veered onto the pavement at a road block and collided with scaffolding.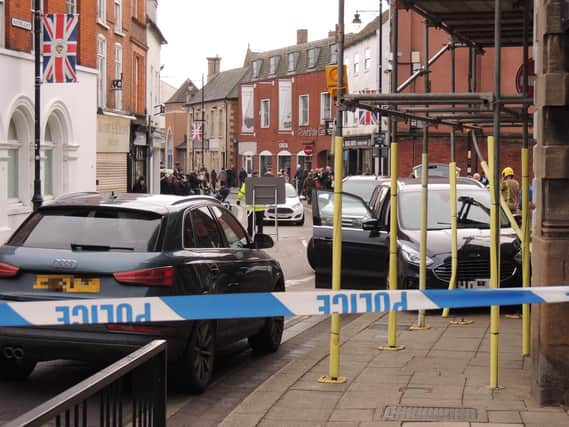 The incident happened towards the end of the morning's Remembrance service in the town's Market Place when onlookers heard a bang.
The car was travelling on Southgate heading towards Northgate where the junction into the Market Place had been closed off for the event.
Members of Sleaford firm Aurora Security were on duty at the traffic barriers, working for free, on behalf of the Royal British Legion when they turned to see the car mount the pavement and hit scaffolding in front of part of the Interflora offices, just metres away.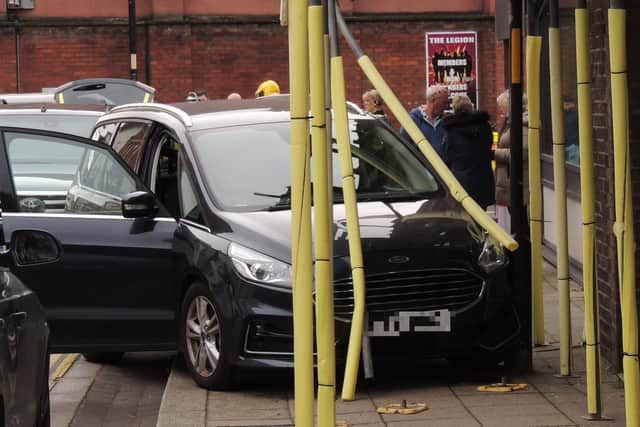 Michelle McDermott and Dave Furnell were among the team on the barrier and Michelle said: "I heard this almighty crash and my partner went over to offer first aid. He has 25 years' experience as a medic.
Dave added: "I thought the scaffolding was going to come down. It was an older man driving the car."
Aurora owner Sam Maney and another of his medics, also called Dave, on duty for the event, rushed to give assistance. He said: "The driver was conscious and seems OK, just a bit dizzy. We called an ambulance crew to check him over.
"We also had a LIVES responder join us to sort him out, then we called the fire service in because of the structural safety of the scaffolding."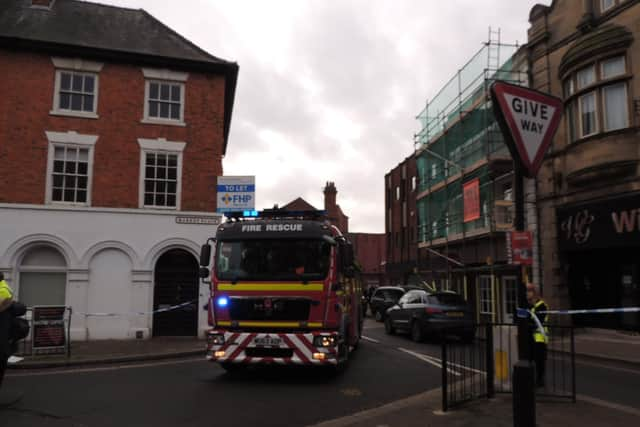 The Sleaford fire crew had been on duty blocking Eastgate for the Remembrance service and were quickly on the scene and requested assistance from a scaffolding company to make it safe.
Police were also on the scene, cordoning off the area and the junction remains closed while the scene is made safe and traffic is advised to avoid the area.