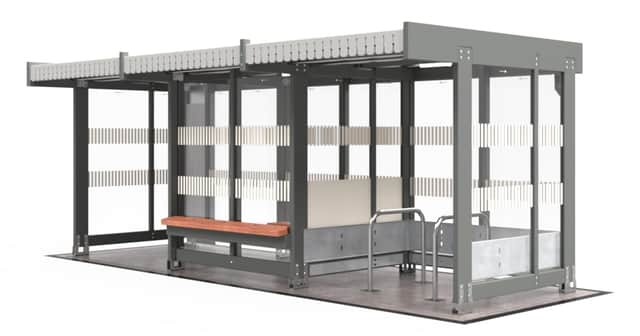 The works, which will take place at stations within Lincolnshire, as well as Nottinghamshire, Derbyshire, Staffordshire and Cheshire, includes the construction of four new bike shelters and the fitting of cycle hoops.
Boston will be one of four stations where EMR will construct undercover cycle shelters, with each structure incorporating cycle racking, energy efficient LED lighting - while some sites will also have CCTV.
The shelters will be made from sustainable resources, designed to take into account feedback from local customers, and in keeping with station environments, including dagger boards.
The use of renewable and finite resources were considered in the shelter's components, and particular attention was paid to the use of materials that could be reused or recycled and have a low end-of-life impact.
Sixteen stations across the regional network will have cycle hoops installed - providing a convenient place to lock bikes.
In Lincolnshire these will be at Havenhouse (hoops), Rauceby (hoops), Ulceby (hoops), Swineshead (hoops), Thorton Abbey (hoops), Goxhill (hoops), Great Coates (hoops) and Boston (shelter and hoops).
Mark Lambert, Head of Infrastructure and Property at East Midlands Railway, said: "Cycling to your nearest station to catch a train to work, school or for a leisure trip is a great way to keep healthy and reduce emissions.
"This investment shows our ongoing commitment to improving facilities for our regional customers and we hope their installation will encourage more people to choose sustainable travel as part of their everyday journey."