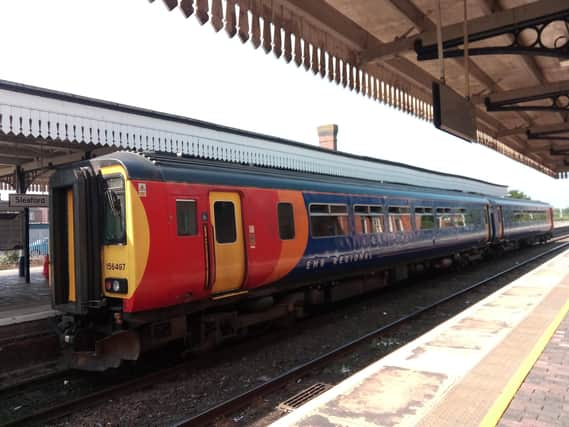 The rise from the current level of £20 is being brought in by EMR at the request of the Department for Transport and is the first increase in England since 2005.
The £100 fine will be charged on top of a full single fare applicable to the passenger's intended journey.
If paid before 21 days the fine is reduced to £50, plus the price of the full single fare.
A penalty fare may be charged if the customer: travels without a valid ticket; is unable to produce the appropriate Railcard; travels in First Class accommodation with a Standard ticket; are 16 or over travelling on a child rate ticket; or travels beyond the destination of the ticket.
Customers should buy their ticket from the ticket office, a ticket machine, or online. If they are using pay as you go or a smartcard ticket, they should touch in to start their journey as required.
If the ticket office is closed, customers will be able to buy at a machine or online before they board a train.
Neil Grabham, Customer Services Director at East Midlands Railway, said: "The vast majority of our customers always buy a ticket, and they understand that for the railway to successfully operate, improve, and secure investment, fares need to be paid for.
"We hope to provide a proper deterrent to those intent on travelling without a ticket.''
Customers can appeal against a penalty fare through an independent panel.