Give summer ticket system a chance says rail passenger body
A new ticketing system planned to operate on trains to and from Skegness this summer has been welcomed by an organisation representing passengers in the county.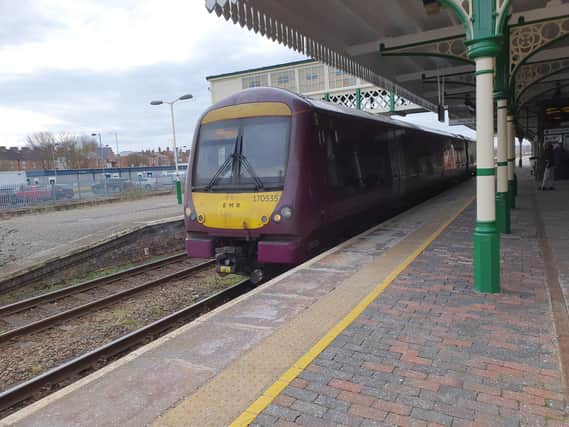 East Midlands Railway will introduce the scheme in July where passengers will be expected to buy tickets in advance to be assured of a space on the busy holidaymaker trains from Nottingham to Skegness.
It has prompted concerns from some businesses that it might deter daytrippers coming to the coast. Part of the scheme would see rail replacement buses setting off from Grantham and Boston, picking up any overspill passengers. The buses will continue to Butlins and the holiday parks at Ingoldmells if passengers wish.
Dave Harby represents Rail Future, which speaks for rail passengers in Lincolnshire. He claims the new system may improve the past situation of overcrowded tourist trains meaning people at Boston, Heckington and Sleaford could not get on.
He said: "There will be two queues, people who have an advance ticket will be allowed on first and anyone who has not booked will get a space on the train if there is room."
He said EMR will hold some capacity back for people getting on at intermediate stations such as Heckington, wanting to go on to the next town for work or shopping.
"The Friday, Saturday and Monday trains have historically been busy," said Mr Harby. "There have been problems in the past where people coming from the North have got off a train at Grantham and then found the train to Skegness is already full.
"There is only enough rolling stock to run a normal service. The days of spare carriages standing in sidings does not happen any more," he said.
"Passengers will get certainty. With an advance ticket they will know there will be space."
He suggested travellers may also choose to travel at a quieter time of day and make broader use of capacity on the network. Having been in discussion with the operator, he said EMR can more easily add extra buses when they know what demand is like.
He said EMR have been talking to stakeholders for some time, saying: "The last thing they want is to reduce the number of tourists travelling to Skegness."