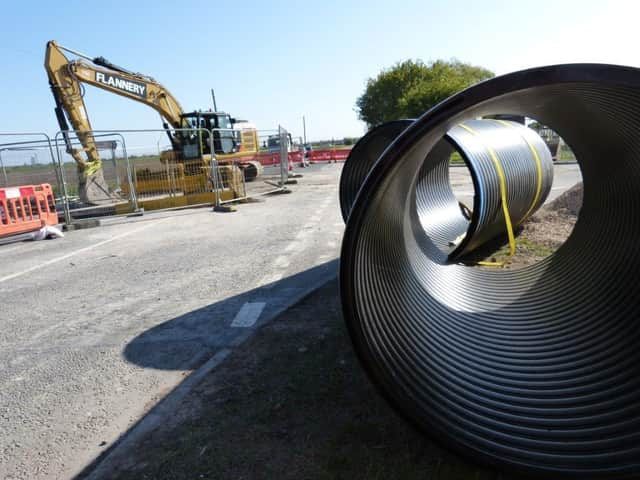 It was then reopened with temporary traffic lights installed, but engineers discovered the hole was worsening leading them to fully close it again on April 14.
For the two weeks since then they have been working, despite the need to observe coronavirus distancing restrictions, to rebuild the culvert by pumping out the water and replacing the pipe, forcing drivers to make considerable diversions.
Despite repeated warnings from police, drivers still ignored the road closed signs, driving on to find the road completely blocked, with some even resorting to abusing those trying to repair the damage, according to Lincolnshire County Council.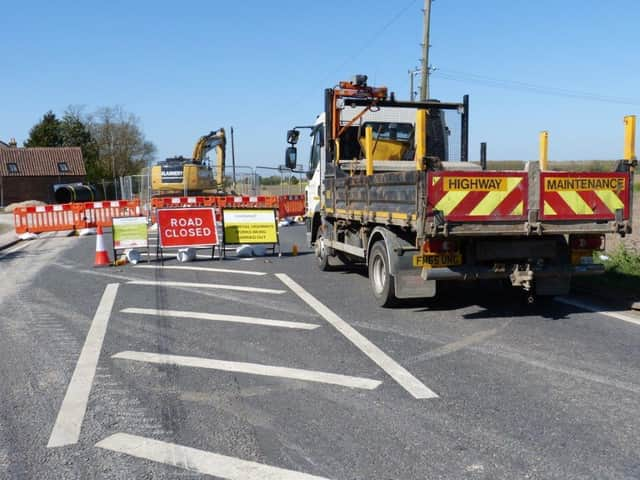 Coun Richard Davies, executive member for highways at Lincolnshire County Council, said the abuse was "unacceptable" and would not help make the repairs any quicker. This week the engineers installed two new lengths of pipe, connected them, then refilled the area and resurfaced the road. The council has issued photos of the work carried out over the last few days, under safe distancing guidelines due to Covid-19.
The A153 was finally reopened at about 5.30pm yesterday (Tuesday) afternoon at about 5.30pm, on completion of repairs.
Coun Davies said: "Thank you to local residents for bearing with us, and to the team for their hard work repairing the road."