Investigation call for 'Cinderella' bus service
The gaps in Lincolnshire's bus services have seen them labelled as a 'Cinderella service'.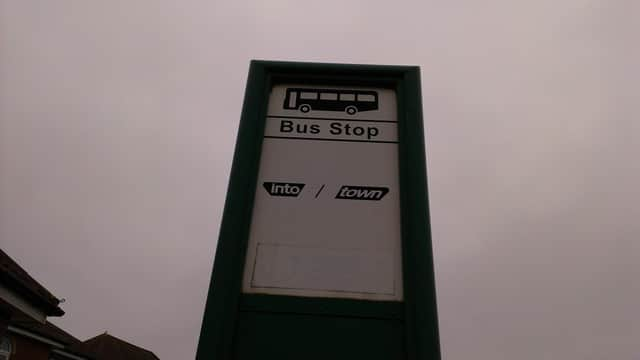 Councillor Tom Ashton called for an investigation during a meeting of the Lincolnshire County Council's Highways and Transport Scrutiny Committee on Monday.
It comes as staffing levels return to pre-COVID levels and passengers see fewer cancellations.
Councillor Ashton said: "I'm conscious that if you live in Bourne, you can get to Peterborough perfectly adequately, and possibly Stamford, but anywhere else in Lincolnshire on a bus is practically impossible – certainly not to Spalding and certainly not to Sleaford."
Councillor Ashton also highlighted the difficulty of securing government funding for bus services, despite initiatives such as "Bus Back Better".
He noted: "This still really does seem to be a bit of a Cinderella service when it comes to getting money from government to get it to where we need to be.
"If there's anything that we could do to link these places up better, I would really encourage you to do it," he said, acknowledging that a recent £2.1m funding bid would not go far.
This is despite the Government's ongoing £2 bus fare cap for passengers to encourage public transport use. The fare cap will run until October 31, then change to £2.50 for single tickets. This cap will last until November 30 2024.
In response, Verity Druce, Head of Transport Services at LCC, acknowledged that the £2.1 million funding from the government's Bus Service Improvement Plan Plus (BSIP+) is a small amount compared to what would be needed to overhaul Lincolnshire's network.
However, she assured that the council is focusing on improving connectivity in key corridors, particularly in terms of accessibility to employment opportunities, learning and skills opportunities, as well as leisure and other passenger requirements.
The council is making efforts to improve its network. These include an audit of bus stop infrastructure across the county, which has identified over 2,500 physical roadside assets.
The audit aims to identify areas for improvement to enhance the passenger experience on public transport.
The council has also implemented bus priority measures at eight junctions and updated roadside information across 80 per cent of the county, covering approximately 2,600 bus stops.
The committee agreed to further discuss the connectivity gaps and the reasons why those gaps cannot be filled outside of the meeting.