Lincolnshire County Council could replace regular routes with more on demand bus services
Fixed route buses could be replaced by more "on-demand" services if operators choose to close due to a "perfect storm" of increased costs, reduced income due to COVID-19, and lower passenger numbers.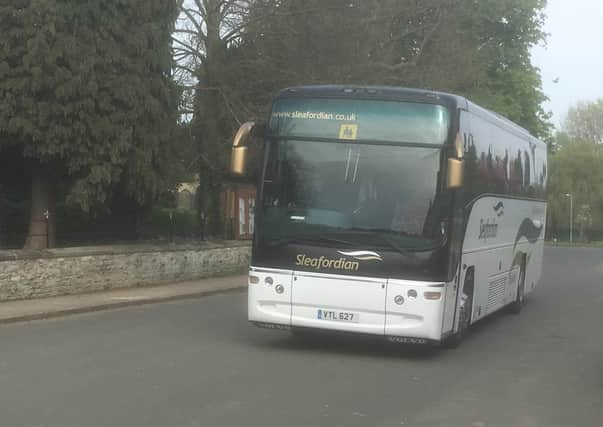 Lincolnshire County Council's Head of Transport Services Anita Ruffle made the comments as part of a report into bus services in the county.
It comes as bosses warned the survival of commercial bus operators in Lincolnshire is "under serious threat".
Ms Ruffle said it would be "wrong" to say which operators had suggested they could close, but that financially they were "going to struggle", especially when government funding was "turned off".
She said the council would be looking to help companies but added: "We may need to look at the nature of public transport usage.
"If we're looking at more disparate trips, that will have an impact on our transport requirements.
"Given that things are changing we'd look at how bus services operated. It may be that we go away from fixed route services, but go more towards something like Call Connect where it's demand responsive."
Bus service levels are currently around 20-30 per cent of their pre-COVID levels due to the rules around social distancing and people's fears over the coronavirus.
Coach tourism has seen a "total loss" of business and mass cancellations for the 2020 season, with standing costs estimated to be £1,900 a day even with staff furloughed.
There have also been increased costs due to new reuired measures to protect passengers including driver screens, contactless payments, limits on capacities and enhanced cleaning.
Bus services have been able to access extra money from pots including £589,000 of job retention funding, a £834,731 for bus service improvements and a £130,000 bus services support grant.
Lincolnshire County Council currently supports around 142 local bus services and last year spent £5.573m on transport subsidies.