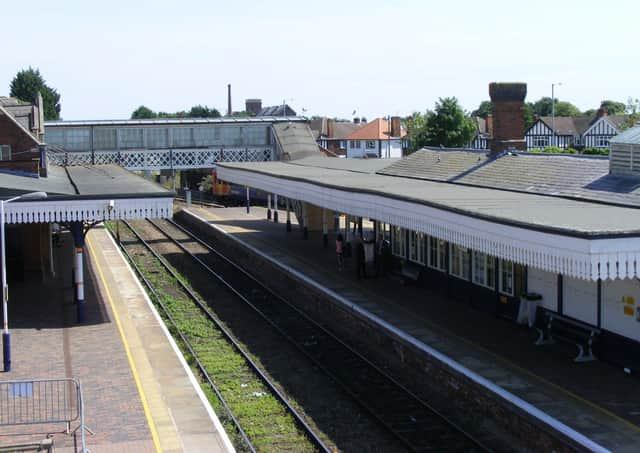 The scheme has adopted a patch of neglected land on Platform 1, with the Poacher Line Community Rail Partnership recruiting gardening blogger Kirsty Russell to oversee its development.
Regular work parties have seen volunteers from Network Rail, East Midlands Railway and the East Midlands Community Rail team clear the site, build, install planters and a potting shed, as well as reciving donations of top soil and bark chippings from businesses.
Kirsty and her family have also adopted the rest of the station with a view to brightening it up too.
The plan is to invite members of Rainbow Stars, the Sleaford-based charity which supports adults and children with learning difficulties, to get involved in gardening therapy.
For your chance to win a basket of gardening goodies email your suggestion of a name to [email protected]
The winner must be able to collect the prize either on the day of the grand opening on June 3, 11am-2pm, or from the ticket office. In the event the winner is unable to collect the prize, the winning name will still be used but the prize will be raffled off with proceeds going to Rainbow Stars. Competition closes Friday, May 7.