National consultation into ticket office closures extended
East Midlands Railway (EMR), along with other train operators, is extending the deadline for a public consultation in response to a widespread backlash against proposals to close most ticket station offices in a modernisation move.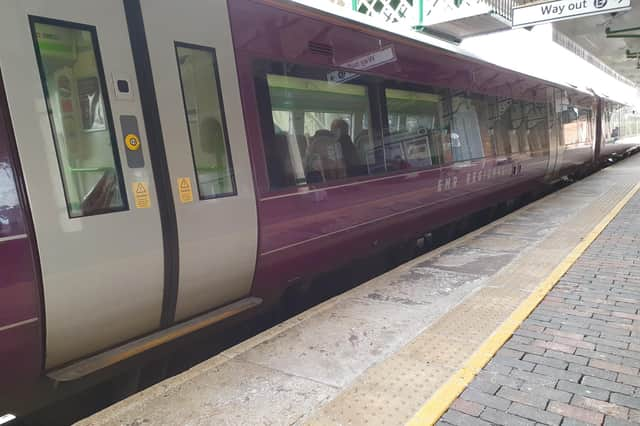 Customers have been given an extra five and a half weeks, until September 1 to respond to the consultation, which would see ticket offices closed in stations including Sleaford, Boston and Skegness, with staff redeployed to assist the public more directly in other ways.
Information about the consultation is also available in accessible formats. These can be requested via the Customer Contact Centre via email: [email protected] or phone: 03457 125 678 or Whatsapp: +44 7501330988.
In increasing the time available, EMR hopes that more people will have the opportunity to have their say about changes to how tickets are sold at stations.
there has been much concern about the unfair impact it could have on elderly, vulnerable and disabled passengers if having to resort to using ticket machines, smartphones and computers to buy tickets and railcards.
EMR says that together with the extensive and on-going engagement with accessibility groups, as well as the independent passenger watchdogs scrutinising the proposals, the responses will shape final plans so that all customers are supported as railway retailing is updated for the smartphone era.
In addition to these proposals, EMR says the rail industry continues to roll out improvements to ticketing such as pay as you go and single leg pricing.
EMR has already announced that there will be no staff at Sleaford station until further notice, ahead of any decision.
Sleaford town and district councillor Linda Edwards-Shea has been working with several other local councilllors to oppose the move, including raising a petition and presenting it to MP Dr Caroline Johnson, who has already written to challenge the plans on behalf of affected constituents.
Coun Edwards-Shea said: "We had 1,009 signatures, remarkable for a petition focussed on the railway station and not carried out throughout the town."Most of the residents I spoke to are bewildered and outraged by the planned closure of Sleaford's ticket office and consequent loss of the one permanent employee. Thanks to Coun Dave Darmon's local Facebook campaign the word has got out and more and more local people had heard about it. Several residents visited the station just to sign the petition."While at the station I had many conversations with passengers and learned more about the difficulties some passengers face, and why they need to talk to a person at the station to get the assistance they need. Passengers need the ticket office staff for a wide variety of reasons, from getting the key to the passenger toilet to buying railcards to being assisted across the barrow crossing (to the platforms 2 and 3)."She was hopeful that stations having to use barrow crossings for disabled access to platforms may be saved."
EMR stated that, although local plans vary, overall the proposals aim to bring staff out from behind ticket office windows to provide more support for customers buying tickets and navigating stations, as they move in to new,
The state: "The proposals would help bring station retailing up to date from the mid 90's, when the rules on how to sell tickets were set and before the invention of the smartphone. Back then, more than 80 per cent of all tickets were sold at ticket offices, compared to just 12 per cent nationally and fewer than five per cent at EMR stations on average today – a generational shift the railway must respond to at a time when revenue remains 30 per cent below pre-pandemic levels."
In response to concerns that some ticket machines cannot currently offer all varieties of tickets, EMR says they will be upgraded to sell a greater range of tickets and in rare cases where customers are unable to buy the ticket they need at a station, they would be able to buy on their journey, at a ticket selling facility en-route or at their end destination."
EMR says that customers will still be able to book assistance two hours in advance of their journey either using the Passenger Assist app or via a dedicated phone-line available 24/7 and they will always be able to access help and advice from a trained representative.
EMR proposes to replace Sleaford station staff with mobile teams visiting on a weekly basis to offer extra help where needed and customer help points can be used to get assistance, but the visiting hours are yet to be determined.