Services on its UK-wide network will be extended in the run up to Christmas to ensure people can get home safely during the festive season.
The UK's largest coach operator will be increasing the frequency of over 35 routes, introducing 13 new direct services and adding more locations to its timetable - starting from 18 December and running every day, including Christmas Day and Boxing Day.
Supported by the Department for Transport, they will initially be doubling the mileage of the network, making nearly 250,000 seats available over the festive period and will further increase the number in response to demand - all with Covid-secure measures in place.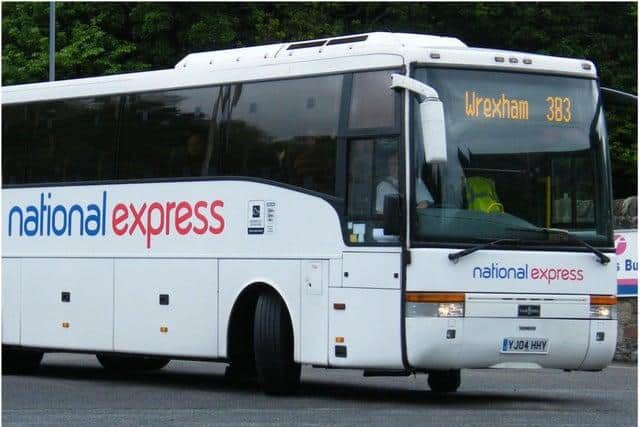 Tickets are on sale now with more availability being released as soon as possible. Customers are being advised to plan their journey and book in advance as demand has been strong.
Chris Hardy, managing director of National Express Coach: "Trains won't be running on Christmas Day and there are limited services on others, plus the planned engineering works on the railways.
"We're happy to step up to help the UK public get home safely this Christmas, when it's more important than ever.
"This is also good news for the network of local coach companies who operate services on our behalf, at the end of what has been a challenging year."
Among the routes with increased frequency locally are:
Leed<>Manchester<>Liverpool
East Mids<>West Yorkshire
All National Express coaches have significant Covid-secure measures in place including enhanced cleaning, reduced capacity, wearing of face coverings, temperature screening and additional air conditioning filters.
Anyone who has tested positive for Covid-19, meaning they are unable to travel, can request a full refund or amend their ticket. Passengers who no longer wish to or are unable to travel as planned will also be eligible for a free ticket amendment.
The National Express festive timetable will run between December 18 and January 4, inclusive.