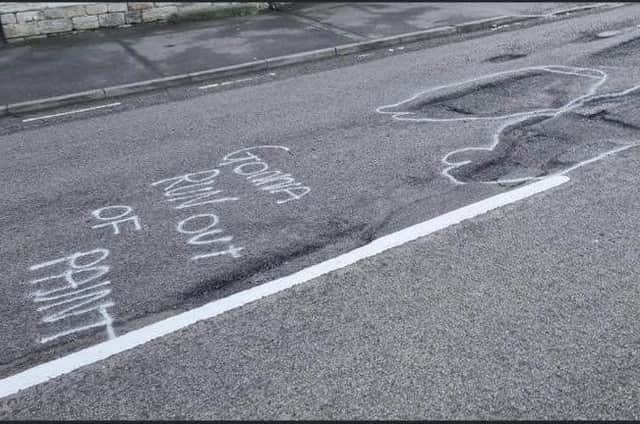 Lincolnshire County Council has announced work is scheduled to start on Ermine Street in Ancaster on March 23 and will last until April 4, although this could be extended depending on unforeseen circumstances.
Villagers awoke in January to find someone had painted witty but in some cases potentially offensive comments and pictures overnight around the numerous holes in the busy road. These had to be removed by highways engineers.
The £350,000 programme of work will totally rebuild the stretch of road, according to the council .
Coun Richard Davies, executive member for Highways said: "We are very happy to be getting underway with these works and the people of Ancaster will have the results in front of them soon.
"With this type of surfacing work there is always going to be disruption, especially so when we are having to rebuild the road underneath. Because of this we are going to be carrying out the rebuild through the night to keep the level of traffic upset to a minimum."
The road will be closed between 7pm and 6am, with diversions via the B6403 / A17 / A15 and A153. Residents' access will be maintained.
"With the diversion in place we will be able to concentrate on the job at hand and get this road to where it needs to be for all concerned," said Coun Davies.