Road reconstruction works on B1191 at Martin Dales to run into October
Road reconstruction works on the B1191 in Martin Dales will start in late July causing three months' disruption for motorists.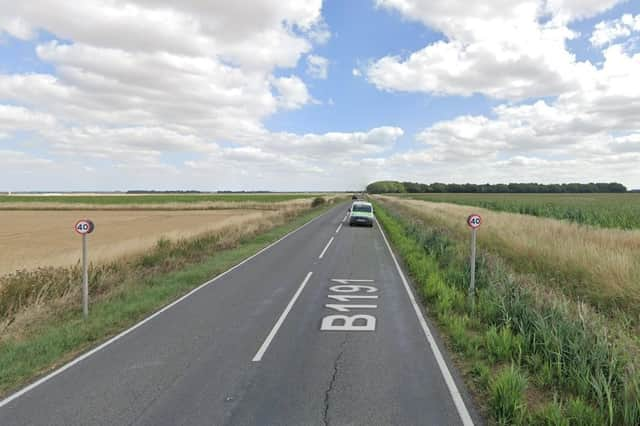 The massive resurfacing project will see nearly two miles of the B1191 fully rebuilt near Martin and Martin Dales. where the road has subsided into severely uneven bumps and dips.
The subsidence has led to speed limits being lowered to alert drivers to the dangers.
Coun Richard Davies, executive member for highways, said: "As part of the works, we'll be completely rebuilding the carriageway here, including flattening out all of the bumps and unevenness that have appeared over time.
"This won't be a small task. In fact, we'll be laying 17,250 square metres of underground steel reinforcement grid and using 38,000 tonnes of tarmac and other road-building materials to rebuild this section of the B1191."
Coun Robert Kendrick, Metheringham Rural county councillor, said: "This section of road is in dire need of repair, so I'm very happy to say that work to improve its state is imminent.
"There will, no doubt, be some disruption while the roadworks are underway. However, this is a necessary part of all highways improvements, so I ask everyone affected to remain patient and bear with us.
"Once complete, the road will be as good as new."
Work is scheduled to start on Monday July 24 and last for three months in three phases.
Phase 1 will see a full 24/7 road closure in place from half a mile east of Martin to the B1191 / New Road junction starting Monday July 24 until early October.
Phase 2 will then see only a night-time closure, 8pm to 5am, between the B1191/New Road junction and Kirkstead Bridge from Monday October 9 for two weeks (weekday evenings only).
Finally in Phase 3 there will again be a full 24/7 road closure between the B1191/New Road junction and Kirkstead Bridge starting on Monday October 23 for one week.
The works are between Martin and the Kirkstead Bridge and traffic will be diverted via the B1189, A153 Wharfe Lane, Pauls Lane, B1192 Thorpe Road and vice versa.
The B5 bus route will be unaffected by the project until Monday October 23, at which time it will use the diversion through Coningsby and Billinghay.
The council says resident access will be maintained throughout the project as much as safely possible. However, the direction of access may change as the project progresses, particularly during the final week of works in late October.
Coun Davies added: "Unfortunately, like with any project this size, disruption is inevitable for those who regularly use the road. We'll be doing everything we can to keep this to a minimum, including maintaining bus routes and resident access as often as safely possible, but people should also leave additional time for their journeys until we're finished up on site."