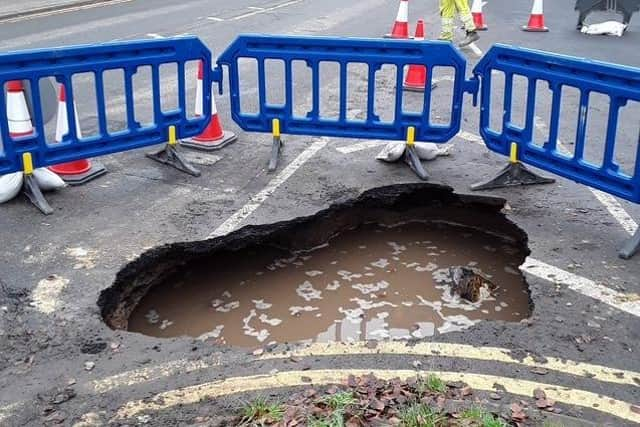 On Thursday, January 5, at about 9.50am, Lincolnshire Police were called to the junction of Salem Street and High Street, in Gosberton, where a lorry had got stuck in a sinkhole.
The lorry was recovered, but the sinkhole would go on to cause disruption for motorists while Lincolnshire County Council responded to it – initially the road was closed, but later two-way traffic lights were introduced.
Today (Friday, January 20), Lincolnshire County Council issued an update on its efforts to resolve the issue.
"Our crews have now completed the excavation and investigation element of the works at the junction with Salem Street," a spokesman said. "The cause of the sinkhole appears to be an old well which has been redundant for many years.
"The well has now been infilled and our specialist team are currently installing a concrete base to the site as a platform for the reinstatement works.
"Anglian Water are due on site next Monday, January 23, to carry out minor works on their clean water system and once this element has been completed we will be able to continue to back fill the void."
"Whilst this work is ongoing the A152 will remain as is with two-way traffic lights controlling the flow of traffic at the site and the junction with Salem Street will remain closed. Both of these measures will be in place whilst the programme of work is underway."