Trains suffer delays between Sleaford and Spalding after car collides with crossing barriers
Rail services between Sleaford and Spalding were temporarily halted after a car collided with level crossing gates.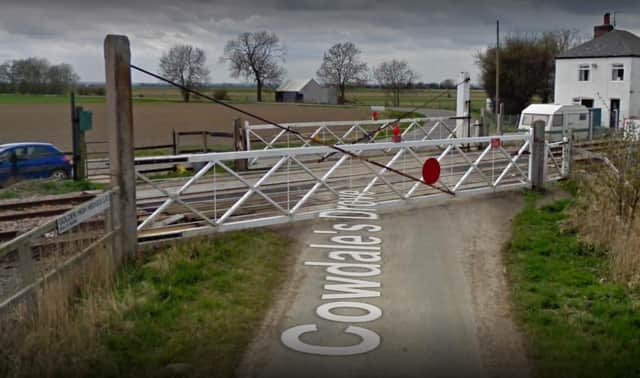 Emergency services were called to Golden High Hedges level crossing between Donington and Quadring shortly after 2.30pm yesterday (Tuesday September 5) following reports of a vehicle hitting the barriers.
A British Transport Police spokesman said: "The vehicle left the scene and investigations continue to identify the driver."
The collision caused a fault with the barriers.
East Midlands Railway operates the rail services on the line and a spokesman for the company added: "This disrupted our trains on the Doncaster / Lincoln / Peterborough route. Rail replacement buses were deployed until the issue was fixed."
The incident was resolved by 4.37pm and train services were resumed, said the EMR spokesman.
A Network Rail spokesperson said: "Our teams dealt with an incident at Golden High Hedges level crossing near Spalding yesterday (Tuesday September 5) in which one of the level crossing barriers had been damaged and was blocking the line. The incident led to some disruption on the network with a small number of trains being partially cancelled (starting or ending at different destinations than scheduled).
"A temporary fix with a spare barrier was made overnight at the site which has allowed passenger and freight trains to resume a normal service. A permanent solution is scheduled to be installed before the end of 2023."