The Ulceby Cross Filling Station had applied to East Lindsey District Council convert a building into a larger shop and eatery for passing motorists.
Elsewhere, a new HGV fuel pump would be built into the existing forecourt, while six EV charging points would be added. Disabled parking spaces would also be provided on the site.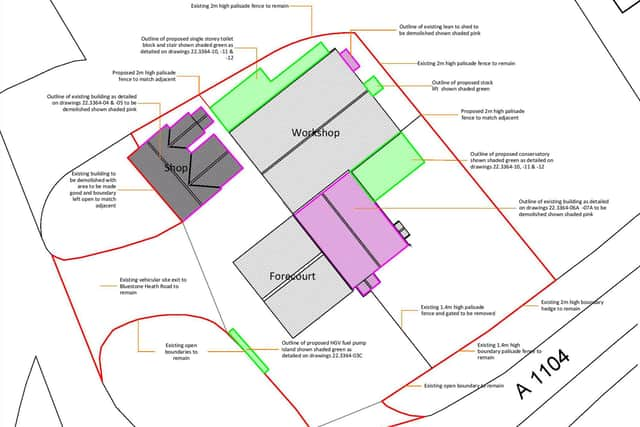 The existing store and part of a neighbouring workshop would be demolished.
The applicants said the development would then be able to handle demand more efficiently.
They claim the development would not generate any increase in traffic, but would "simply allow the business to modernise and improve the quality of its offer to its customers.
The plans were given delegated approval by officers, who said the proposal was compliant with planning policies.
"Whilst the proposal is not limited to selling related products to the main filling station use, it is considered to be at as scale well related to the main use at site and of a scale that doesn't compromise the vitality and viability of the town centre," said the officers.
"It is considered that the potential impacts would not be significantly adverse to landscape and character considerations."
The converted workshop will see a conservatory food seating area and toilets on the ground floor, while the first floor would be used for office and storage space.
The workshop was previously used by CLAAS Eastern who have now relocated to a nearby site.