Dr Robert Pleming, who was instrumental in returning the iconic Cold War aircraft to flight and in bringing it to Doncaster Sheffield Airport, died suddenly last night, The Vulcan To The Sky Trust has announced.
John Sharman, chair of the Vulcan to the Sky Trust said: "It is with great sadness that the Trustees of The Vulcan to the Sky Trust announce the sudden death of Dr Robert Pleming on February 2."Robert was a true visionary whose determination to restore Vulcan XH558 to flight captured the hearts and minds of millions of people. His determination was an inspiration and an exemplar of how to bring a difficult project to fruition."We will continue our work on his vision for the future of XH558 as an inspiration for green technology as well as an aeronautical milestone.
"His mission was to engage young people in the possibilities that a career in engineering can create to tackle the challenges facing the world today.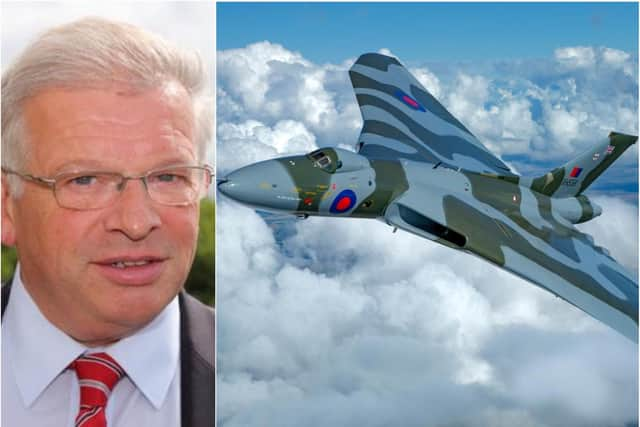 "Our thoughts go to his family and friends at this difficult time."
XH558 was the world's last remaining airworthy Vulcan, undertaking its last flight in October 2015 before going into permanent retirement at the airport.
First flying in 1960, it served the RAF up until 1992 and was involved in the famous Operation Black Buck bombing raid on the Falkland Islands during the 1982 Falklands War with Argentina.
After 15 years on the ground, it was restored to flight by Dr Pleming and the team at the Vulcan To The Sky Trust in October 2007.
During its return to flight, it was a popular attraction at flypasts and air shows, with hundreds of enthusiasts regularly flocking to Doncaster Airport to see it take to the air and return from its expeditions.
The plane is now permanently stationed at Doncaster, forming the focuse of a new educational and heritage facility.
And while it can no longer fly, it is still capable of fast ground runs along the airport's runway.