UPDATE: A17 towards Cranwell blocked for five hours by collision near Holdingham Roundabout
The A17 between Cranwell and Sleaford was closed yesterday (Monday) afternoon due to a serious two-vehicle collision.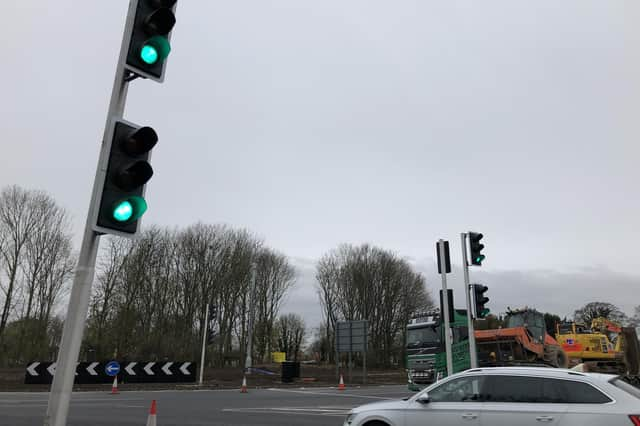 There has been a serious collision near Holdingham Roundabout.
According to Lincolnshire Police, emergency services were called out at around 3.30pm to the scene of a collision at the A17 junction onto and off the Holdingham roundabout at Sleaford.
It involved a Ford Focus and an Opel Astra.
A woman in her 70s was taken to hospital with serious injuries.
Two other people suffered minor injuries.
The air ambulance also attended.
The road closure was in place until around 8.30pm.