UPDATE: Diversions to remain in place over weekend after sinkhole closes road in Skegness
Emergency action is being taken after a sinkhole appeared on a road near bars in Skegness.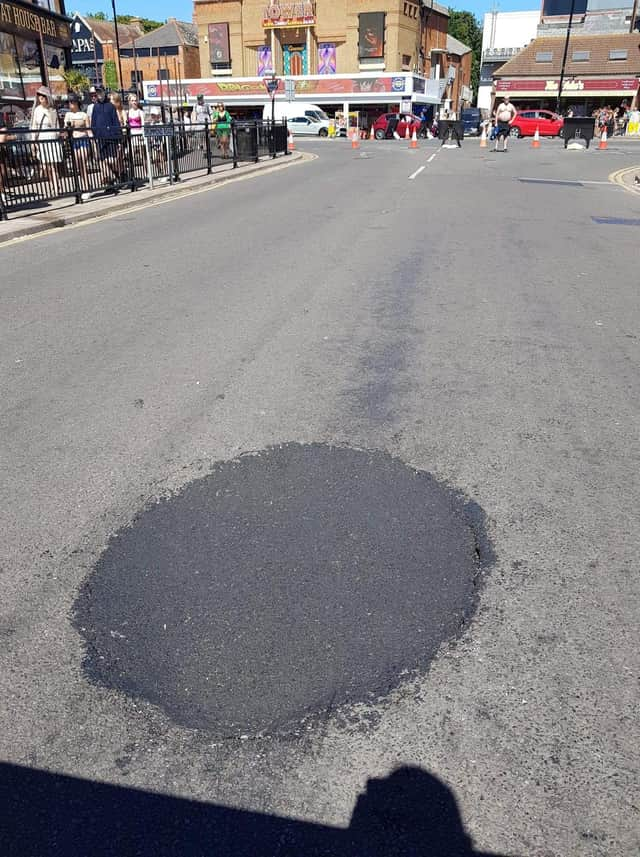 Drummond Road is closed after a sinkhole appeared.
The route between Lumley Road and Sandbeck Avenue along Drummond Road has been closed whilst Lincolnshire County County officers investigate the cause.
A spokesperson said: "During these investigations, the road will remain closed.,"While the closure is in place, the diversion will be via South Parade.
"Once the cause of the issue is known a works programme will be decided upon.."
For all roads information visit wwww.lincolnshire.gov.uk/roadworks