The pictures show how the force's drone team and their thermal imaging technlogy assisted Lincolnshire Fire and Rescue with the outbreak.
Kevin Taylor, chief drone pilot at Lincolnshire Police, said: "The footage shows the flames reaching tens of feet from the now collapsed roof of this disused building, burning with a ferocity which took hours to put out."
The thermal imaging kit was used to identify hot spots and help monitor the risk from hot embers that were being carried by the wind, he continued.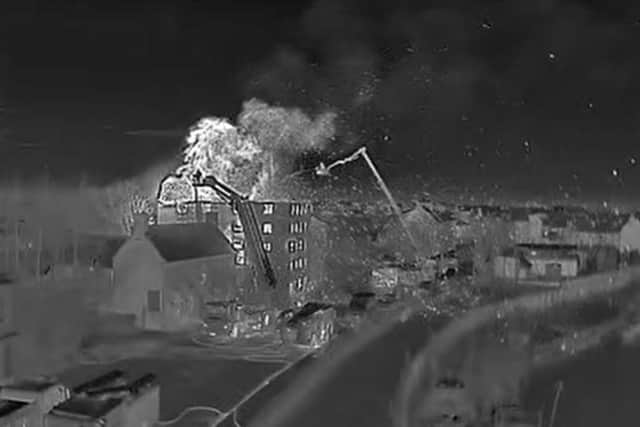 "Public safety is paramount and we are able to provide a real time view assisting commanders in keeping both the public and emergency services safe during this challenging incident," he added.