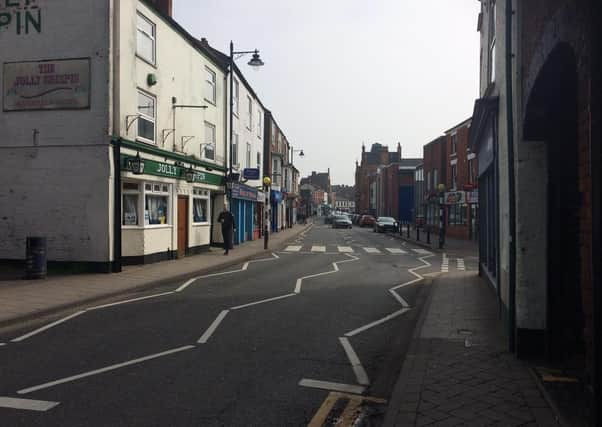 Lincolnshire County Council has launched a consultation over the proposed closure, which, if approved, would last at least a year until being reviewed.
It comes after the Department for Transport awarded the council £799,900 to help it create more opportunities for people to choose walking and cycling for their day-to-day journeys, and, in turn, boost so-called 'active travel' (walking and cycling) and reduce traffic congestion.
After inviting members of the public to submit their ideas, and hosting a virtual cycling summit last year, the county council has developed eight prospective schemes.
One of the eight is the 'Boston east-west cycling corridor', which involves creating a traffic-free corridor along a section of West Street by closing the road to all vehicles from the junction of James Street to Rosegarth Street. The junction of George Street and West Street would also be closed as part of the plans.
It is hoped the scheme would make cycling and walking across Boston easier and give traders in West Street more outdoor space.
If it is supported by the public, the closure would last for between a year and 18 months. After this time, a decision would be made after further engagement with residents and local organisations whether to maintain it.
The closure would be implemented by using temporary infrastructure such as traffic planters, the council says.
Coun Richard Davies, executive councillor for highways at Lincolnshire County Council, said: "This cash won't just benefit walkers and cyclists. For every journey we can make active travel a viable option for, we'll take a car off the road, reducing congestion and pollution for all of us."