Village Community Choir gives its first major performance in Market Rasen
A local community choir will be performing in Market Rasen for the first time next month – and it will their biggest concert to date.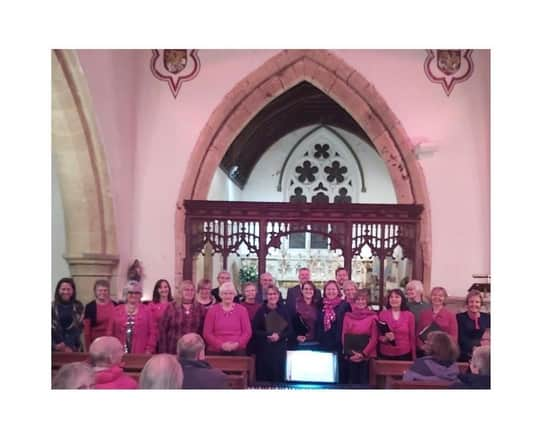 Claxby Community Choir was formed by local musician and singer Karen Beer in 2019 as a way of bringing together the many talented people in Claxby and surrounding villages to sing for pleasure and perform concerts to raise money for local causes.
The choir's inaugural performance was a Christmas concert in 2019 in Claxby church to a packed audience. Since then, very successful concerts have been given in Nettleton Village Hall, Tealby Church, Walesby Church and Middle Rasen Church.
Their latest concert was to celebrate the Coronation, with a full Claxby church audience enjoying light music and a stunning version of the coronation anthem Zadok the Priest.
Karen, who conducts the choir, said: "I am amazed how the choir has grown, not just in numbers but in confidence. From an initial group of 20 singers, membership has grown to 43 singers, so the choir can now perform the traditional choral works in four-part harmony. Singers come from all over the Wolds and as far away as Cleethorpes."
Claxby Community Choir will be performing in Market Rasen Methodist Church on Saturday, June 10, starting at 7pm, with a programme of fun choral items, including a medley from Les Miserables plus some items with a Coronation theme.