Visitors treated to glimpse of Skegness RNLI 'big boat' for first time since its upgrade
Visitors have been treated to a glimpse of the Skegness RNLI 'big boat' for the first time in months since it went away for refurbishment.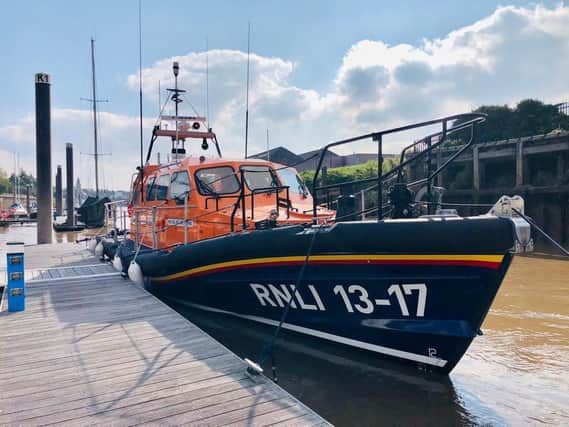 The Joel and April Grunnill made the short journey across the wash to Wisbech in April to be lifted from the water and transported by road to the RNLIs all weather lifeboat centre (ALC) in Poole.
In the intervening five months, she has undergone important systems upgrades and the application of a specialist coating to the hull to prevent damage from our unusually abrasive east coast sand.
Two volunteers setting off from Poole via sea to return the lifeboat to Skegness were joined by two additional full- time staff to form a crew for the journey home.
After mooring overnight at Eastbourne, they journeyed on to Lowestoft and finally make the short journey from Lowestoft to Wisbech.
The lifeboat finally arrived home on Wednesday.