'We must never forget them': Clap for our heroes call as lockdown sees parades cancelled
Communities are being urged to remember our war heroes while staying safely at home this year, as parades around the Skegness area are cancelled due to Covid-19.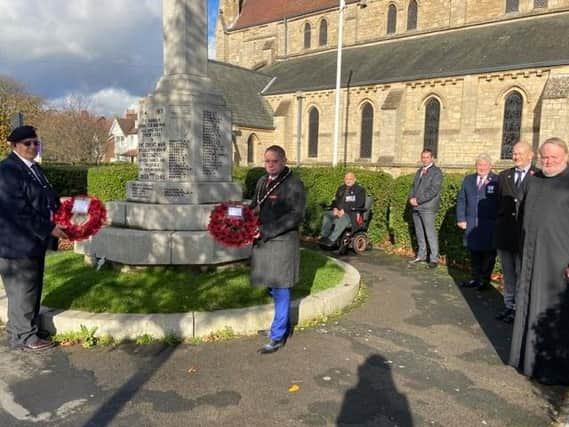 Every year, the Royal British Legion calls on the nation to unite in commemorating Remembrance Sunday.
This year it had been expected the day, which falls on November 8, would be especially poignant as it marks five special dates, including the end of the Korean War, VE Day, VJ Day, Remembrance Day and Armistice Day.
However, in spite of the Government announcing parades and services could still carry on in spite of this week's lockdown vote, organisers say keeping veterans and residents safe is their priority.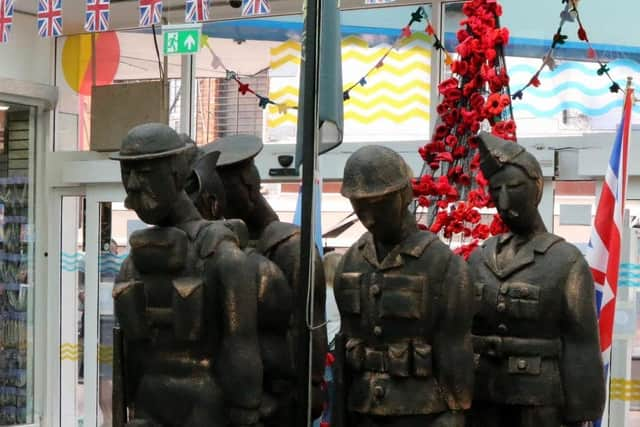 Before the new lockdown was due to come into force tomorrow (Thursday), Skegness branch of the Royal British Legion secretly recorded a ceremony, which will be broadcast on the Skegness Town Council website and local RBL Facebook page at 10.30am on Remembrance Sunday and the following Wednesday, which is Armistice Day.
Afterwards, Paul Dixon, a veteran and chairman of the Skegness RBL branch, explained the decision at their new headquarters at the New Park Club. He said: :"This year it is about being safe - Covid-19 has put us in this predicament in that we have to shield and look after each other with social distancing.
"We are very disappointed we cannot hold the usual parades and services, especially as it is an important year for us as a branch - and Skegness Town Council has been tremendous in supporting us to carry on.
"We now hope the community will still join us on Remembrance Sunday and Armistice Day by watching the video at home and then going outside to show their appreciation by clapping - in the same way as we did for the NHS and key workers during the last lockdown."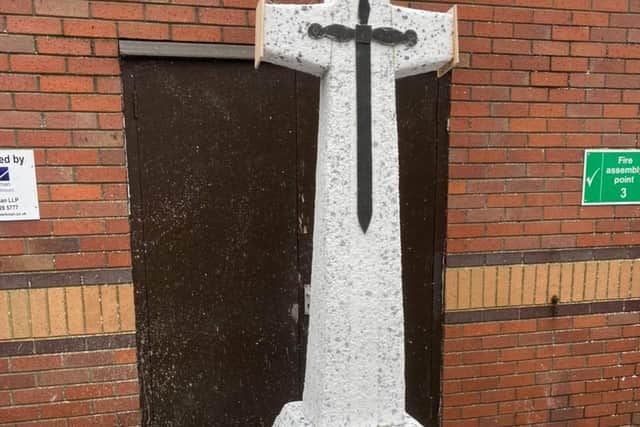 Poppy Appeal funds have also been severely hit this year.
"It has also been difficult for the Poppy Appeal this year and every effort is being made to get poppies out to the essential shops that are staying open," said Mr Dixon.
"Anyone having difficulty buying their poppy can visit the Poppy Shop online - all purchases help support veterans and their families."
Russell Taylor, another veteran and vice-chairman of the Skegness branch of the RBL, offered words of hope. He said: "We will all be fine if we stick together.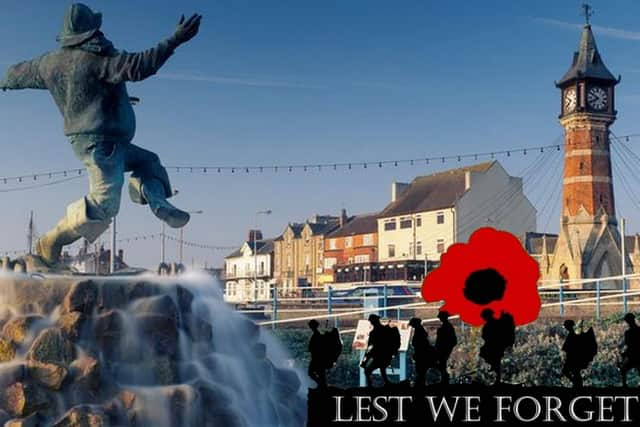 "For many who have not served in the forces, this is their own war - except this time we are fighting a virus.
"When people react to the latest lockdown, we must remember those who lived through the world wars.
"They had five years of having to adhere to regulations, with blackouts, rationing and being unable to stay in contact with family in the same way we are able to today.
"The restrictions on us now are nothing compared to that - we just have to stick together through this."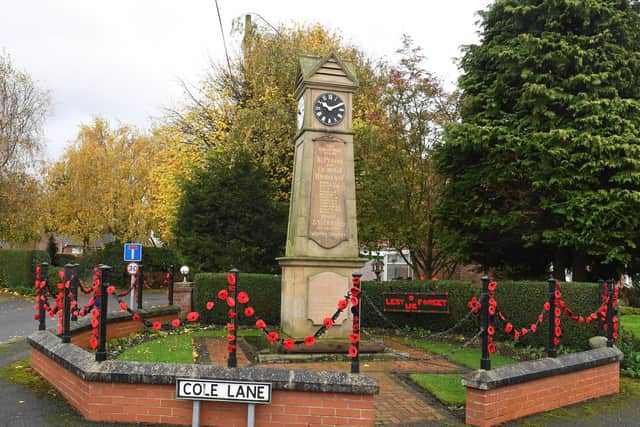 In spite of no service or the laying of wreaths at St Matthew's Church, a memorial will be placed outside the New Park Club as a tribute for passers-by taking their lockdown daily exercise.
Steve Andrews, of the Hildreds Centre: has donated the sculpture of the five soldiers known as "Allies - one and all" to the RBL and has made an 8ft tall replica of the Skegness Cenotaph to stand along side of them.
People will be able to see them on Sunday November 8 and November 11.
"I was honoured to have been asked to make the sculpture initially to mark the commemoration of the 75th anniversary of VE Day in Skegness," said Steve. "Plans changed due to Covid restrictions so the sculpture was put on display in the Hildreds shopping centre.
"The sculpture was hand carved from polystyrene, covered in cement then painted to look like bronze. It was added to for VJ Day then once again to help mark Armistice day this year in Skegness.
"I am incredibly proud to have been given the opportunity to make the sculpture for our town and I hope that it goes on to benefit and help raise much needed funds for the RBL in the future."
There is a similar story in Spilsby where the annual parade has also been cancelled. Denis Chandler, chairman of Spilsby and District Royal British Legion and the 2020 Poppy Appeal Organiser, said: "It is with great regret that the Spilsby Remembrance Sunday parade will not take place this year.
"Due to Covid-19 restrictions we cannot risk the health and welfare of our members and the public who turn out in large numbers to show their support.
"However we have not retreated. We are taking the opportunity to adapt to the circumstances and overcome the problems.
"We are asking that people observe the occasion safely in their own homes by keeping the 11am two-minutes silence and perhaps by watching the ceremony on television.
"This year we cannot collect door-to-door, nor man stalls in the supermarkets for the Poppy Appeal as we would normally do, but we have made arrangements for poppies to be available for everybody who wants one by putting out the familiar blue boxes and red collecting tins in retail outlets around the district; in Spilsby, Hundleby, East Keal, Hagworthingham, Skendleby and the Aviation Centre.
"There are also posters with QR codes around town and texting details so that people can donate by using their smart phones.
"More than 15 million paper poppies will be distributed in supermarkets including Sainsbury's, Tesco, Morrisons, Aldi and Asda stores as well as via online retailers including the Poppy Shop, Amazon and eBay. Customers will also be able to donate at the till point in Sainsbury's and Morrisons. Our you can donate via our website www.rbl.org.uk/poppyappeal and click on 'Donate'
."This year the Legion is asking the public to back the Appeal like never before. Whilst the Covid-19 pandemic undoubtedly makes running the Appeal more difficult, the additional hardships it has brought about means our work is now more vital than ever.
"The pandemic has had a devastating impact on people's livelihoods and way of life, leaving some in the Armed Forces community in dire need of urgent help and support. We are seeing people struggling to cope with the loss of loved ones, facing homelessness and unemployment, and battling mental health issues.
"Every poppy makes a difference to the lives of our Armed Forces community. Whilst you may have to do something different to support the Poppy Appeal this year, every poppy counts so we're asking people to please support us in any way you can."