Coningsby records UK's hottest temperature today
Coningsby has recorded one of the UK's hottest temperature today (Tuesday), exceeding the UK's previous record.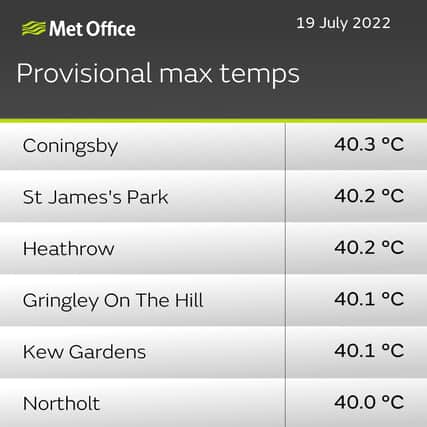 According to the Met Office, Coningsby recorded a maximum temperature of 40.3°C – the hottest recorded in the UK today – comfortably beating the UK's previous national record of 38.7°C.
A yellow warning of thunderstorms has now been issued for tomorrow afternoon (Wednesday), with heavy showers and storms expected to bring disruption as the day progresses, but temperatures are set to cool to around 25°C tomorrow.