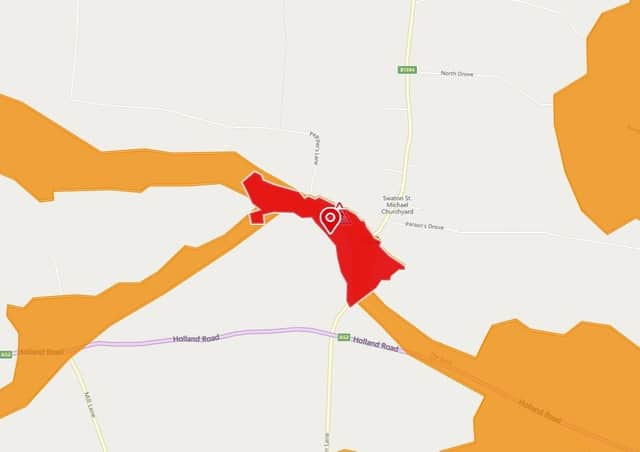 Flood warning for Swaton. EMN-210115-094715001
The Environment Agency issued the flood warning for the area of the Swaton Eau in Swaton village on Thursday morning after a night of heavy rain, which turned to sleet and snow.
The agency said the rain was affecting the South Forty Foot catchment, adding that the rising river levels had already caused flooding of low lying land and roads in Swaton.
Low lying properties near the river on West Street were most at risk, with the river having already overtopped its banks and flooded the road.
They stated: "Remain safe and be aware of your local surroundings, and avoid contact with flood water. Avoid riverside paths and please stay away from river embankments.
"Our staff are out in the area to check the flood defences, clear blockages, and assist the emergency services and council. We will be closely monitoring the situation, and this message will be updated as the situation changes."