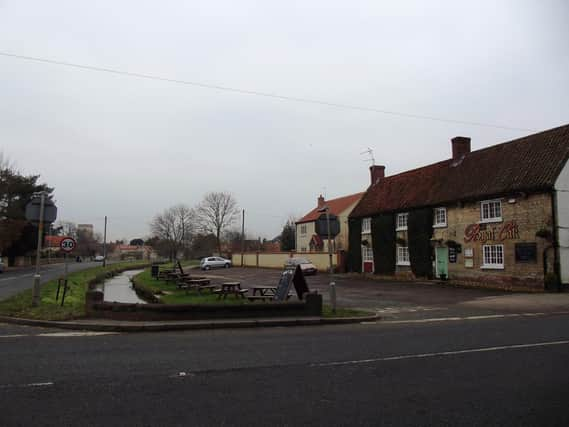 The new project was one of 25 successful schemes awarded funding by Defra as part of the £200m Flood and Coastal Innovation Programme, announced in 2020.
Groundwater is the least understood flooding mechanism across greater Lincolnshire, and the project will create a better understanding of groundwater and how it can be managed, both in terms of flood risk and as a
Working with three trial communities – Scopwick, Grimsby, Barton-upon-Humber and Barrow-upon-Humber – over the next four years, the results of this project will help inform future thinking to how organisations across the county, and more widely, approach challenges around groundwater.
Coun Colin Davie, executive councillor for environment at Lincolnshire County Council, explains: "Groundwater flooding is the least understood form of flooding nationally.
"This project will make great strides in addressing this gap by enhancing our capabilities to manage groundwater, whilst simultaneously protecting and enhancing the environment, minimising whole life carbon impacts, and
providing amenity benefits."
Morgan Wray, Area Flood and Coastal Risk Manager for the Environment Agency, which is managing the scheme, said: "As well as providing many local benefits, the evidence gained from this programme will enable successful approaches to be identified and implemented more widely."
For further information regarding the project, visit the greater Lincolnshire groundwater project page on the Engage Environment Agency website (engageenvironmentagency.uk.engagementhq.com/lin011-groundwater) or
As part of the first stage of the project the authorities are seeking assistance from landowners and private individuals to help understand the location of existing boreholes to assist in monitoring and current and future groundwater levels within Scopwick, as well as Grmsby, Barton-upon-Humber and Barrow-upon-Humber.
If you have a borehole within your property or land and would be willing to work with the project, get in contact at [email protected]
The programmes will drive innovation in flood and coastal resilience and adaptation to a changing climate.