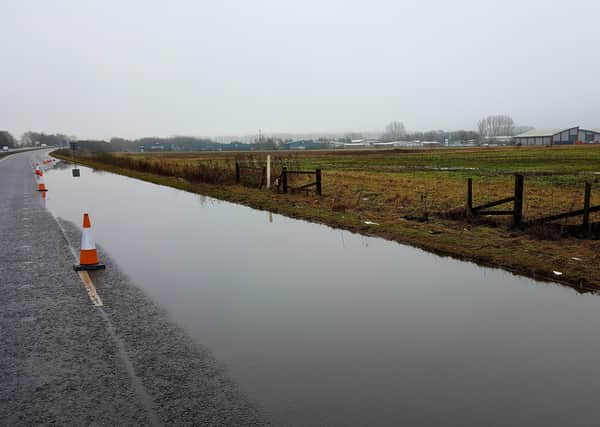 With repeated bouts of heavy rainfall over the last two weeks including Storm Christoph and more rain overnight, Boston Road remains blocked to traffic due to rainwater pooling beneath the railway bridge.
Meanwhile the A17 Sleaford bypass has also been closed westbound for most of the day (Thursday) due to flooding of one lane of the carriageway.
With roadworks beginning this week to carry out major improvements on the Holdingham Roundabout, residents are ebcoming concerned about sensible access in and out of the town, particularly for emergency services, with officers unable to respond to calls from Sleaford Police station on Boston Road as swiftly, as they have to take a lengthy detaour to join the major road network.
Residents on The Standard's social media pointed out that £2.4million engineering works had only been carried out on the A17 to strengthen the embankment and improve drainage in 2018.
Coun Richard Davies said that year during the lengthy project, which caused major traffic disruption: "When complete next spring, these repairs and improvements will improve safety for road users; stabilise the embankment to prevent further deterioration and reduce future repair costs; and ensure that rainwater is properly channelled away from the bank to where it should be discharged."
District Councillor Mervyn Head, an NKDC Executive Board member and ward member for Kirkby La Thorpe and South Kyme was equally fed up with the situation.
He said: "Boston Road is currently impassable due to flooding under the rail bridge. This is not a new phenomenon and it would appear that Lincolnshire County Council Highways and Network Rail are kicking the can down the road as the drains run under Network Rail land from the road and to-date, there seems to be a 'its not our problem', or 'we need permission, but' response to this problem.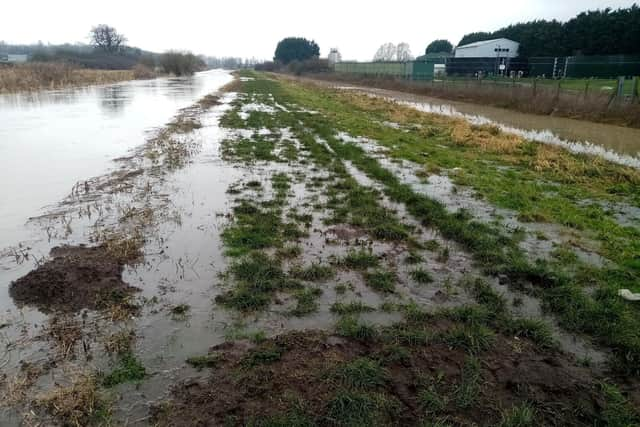 "With the A17 being flooded today, it is now a very long journey into or from Sleaford for Kirkby la Thorpe and Sleaford residents and businesses, not to mention 999 services.
"Representations have been made by residents and myself on behalf of residents through the county councillor for my ward to the county council and no reply with an action plan to sort the issue has been received."
Gary Walsh, Route Director for Network Rail's East Midlands route, said: "We know how disruptive flooding can be and we are committed to work with Lincolnshire County Council to help alleviate the issues under the railway bridge at Boston Road in Sleaford.
"After the severe flooding in February 2020, we carried out inspections which found that our drain was serviceable, but that a significant amount of water is coming off private land near the railway bridge.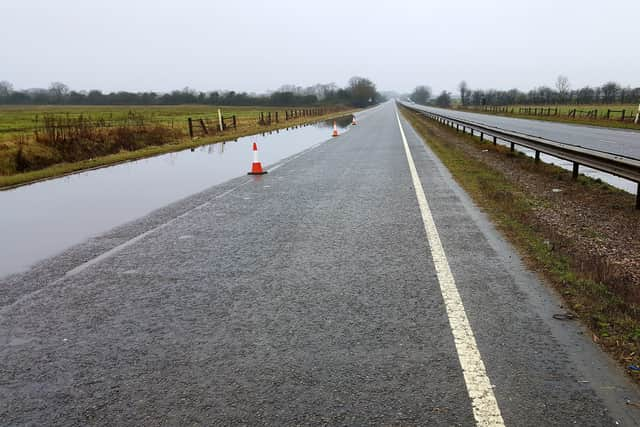 "We will be carrying out further testing of our system and will work with the council to support any work which is needed to improve the whole drainage system in this area."
The Standard has contacted Lincolnshire Highways but as yet has received no response on the issues.